What our professional resume writers can do for you
We have everything you need to get your dream job
Cover Letter
HR managers are more likely to pay attention to your resume if you attach a cover letter. Make it unforgettable, unique and convincing with our help. You are bound to get more interview invitations and callbacks.
Our best writers
Peek under the hood of our well-oiled resume writing machine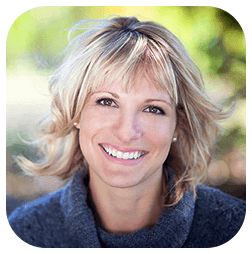 Name: Mary Collins
Age: 35
Education: MBA
I work closely with an HR department and know exactly, what they are looking for in a good resume and cover letter. Over the years I've trained myself to present personal data in the most favorable way. This allows me to craft beautiful resumes, even if there is not enough information about experience or education. I know I can make you look good on paper, but it's your job to look good during the interview.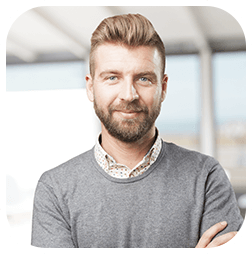 Name: John Nederman
Age: 37
Education: PhD
Writing a resume is a lot like writing a doctoral thesis. You have all the data and need to make it look convincing when you present it. I train my students to do just that to improve their chances of getting good jobs after college. I know that few colleges prepare their students for the pain of job-hunting, so I am glad to help anyone looking for assistance with curriculum vitae or resume.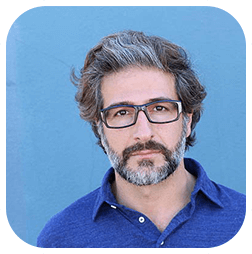 Name: Phil Morris
Age: 32
Education: Master of Science
I had to master the art of writing a resume by trial-and-error. But now I can transform the tangled and unintelligible mess into a clear-cut and concise depiction of your greatest achievements and skills. Let me get my hands on your resume, explain which position you aspire to, and I will create the most impressive resume for you.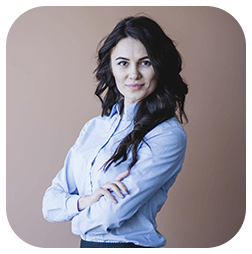 Name: Catherine Sullivan
Age: 29
Education: Master of Arts
Being Humanities fan, I have a way with words. With the right terms, your resume can look professional, sophisticated and extremely convincing. Cover letters are my specialty, as I can let the words run free and paint you in the best light. Let me work my magic on your curriculum vitae, and you won't be able to recognize it.
Launch your career success with our resume service
4 steps to qualified resume
Fill in the order form

Just follow the simple steps of our order form and provide all the needed information.

Attach your current resume

If you do not have one just provide us with your career details and tell us about yourself, we will do the rest!

Submit payment details

We guarantee a 100% security of tour funds and process payments swiftly.

Download your documents

Get your high quality resume.
Do you have any questions left?
Enter your phone number, and we will call you back in under 60 seconds
Reviews
Our Happy Clients

I gave them half a dozen of pages of ramblings about my previous jobs and education. What I got back was a clean and streamlined account of my experience and skills. Who knew my resume could look so professional?

After graduating from college, I had no idea how to write a resume. I will never regret paying for professional writer's help. Now I'm no longer embarrassed to send out my resume.

The turnaround time was quick and the quality of the CV I ordered was perfect. I will definitely recommend this service to my friends who are struggling with their resumes.

No wonder I never got invited to interviews before I got a high-quality resume from these guys. I had no idea it could look so good.

I was very satisfied with the resume and cover letter I ordered. I already have a few interviews lined up, and I'm sure I will get the job I want.

I was hesitant to pay someone to organize and proofread my resume, but I'm sure glad I did. In a couple of days, it transformed from a jumbled mess into a streamlined professionally written document of which I can be proud.
See all reviews
With Our Resume Writing Help, You Will Land Your Dream Job
With the employment rate at an all-time high and more positions opening in new industries and niches, now seems like the perfect time to take control over your career and future. The problems arise when you try translating your education and work history into a job application. You can never tell which details are essential and which can be left out, and you end up with a ten-page-long memoir in place of a concise, job-winning resume.
Instead of wasting time and energy on fruitless attempts, you can hire a professional resume writing service, such as Resume101. Our experts will distill your experience into a resume that fits your intended position and company perfectly. We know what employers are looking for in applicants and how applicant tracking systems work, so we can ensure your resume gets to the right person and convinces them you are worthy of an interview invitation and more.
Over the years, we have:
Helped 100,000+ job-seekers take control over their careers.* Whether you want to move up the career ladder, switch to an adjacent market, or move to an all-new niche, our expert writers will craft a job-winning resume for you. Even recent graduates look good on paper after our writers are done with their applications.
Helped 90% of our clients secure their desired positions. Unlike generic applications, every resume we complete is laser-focused on a job you wish to get. Our writers research your industry and intended employer, discover their values and mission to tweak your resume and make it stand out among the sea of basic templates and poor writing. This approach increases your chances of an interview invitation and a job offer tenfold.
Helped 90% of our clients secure their desired positions. Unlike generic applications, every resume we complete is laser-focused on a job you wish to get. Our writers research your industry and intended employer, discover their values and mission to tweak your resume and make it stand out among the sea of basic templates and poor writing. This approach increases your chances of an interview invitation and a job offer tenfold.
Think of our resume writing services as a wise investment. For a fraction of your future salary, you will become unstoppable in your job hunt and land a dream job in no time.
How Does Professional Resume Writing Benefit You?
Hiring a resume service is no longer a luxury, but a necessary business expense if you want to take charge of your life and jump-start your career. With Resume 101:
1. You get a customized professional resume that highlights your achievements and showcases how perfect you are for your target position. There is no need to look for standard templates and try to fit your job history into the set boundaries. Besides, hiring managers have seen every free and premium template you can find online, and a fresh take on the layout will let your application stand out.
2. You can respond to a job ad within 24 hours of seeing it. Even if the application deadline makes it impossible for you to create and polish a CV, our professional resume writers can deliver results despite the tight deadlines.
3. Your application will draw attention to your outstanding skills and experience. Even if you have all your job information in order, it does not mean you can craft it into a compelling application. Using our resume writing services, you save hours of painstaking work and achieve the best results efficiently.
Full-Cycle Resume Services for Overachievers
For assured success, you need unstoppable experts at your side. Resume101 is the best professional resume writing service to take charge of your career path. We offer multiple advantages, including:
Flexible deadline ideally suited to your job hunt needs. If you are in a hurry to be the first to respond to a job ad, we will finish your resume in under 24 hours. However, if you have time to spare, you can download your resume in two, three, or five days and enjoy a lower rate without missing out on the writing quality.
Competitive prices that make a professionally written resume a worthwhile investment. We do not charge thousands of dollars for a one-page resume and keep the rates affordable for professionals of all levels, recent graduates, and current students looking for part-time and full-time positions.
Additional job application paperwork to go with your resume. You can choose to send out CV and cover letter to better showcase your advantages to potential employers, and our resume service will happily write them for you. We can also create professional thank-you or follow-up letters and fill in your LinkedIn profile for a well-rounded professional image.
Direct line of communication with your writer. Stay in touch with our expert from the first hours to the moment they complete your resume. You can share additional information or provide comments to explain your needs better and highlight the specifics of the intended position.
24/7 customer support via live chat or phone. Whenever you have questions or want to receive a status report on your order, get in touch with our managers, and they will provide all the answers.
Who Is Your Personal Resume Writer?
Every writer on our professional resume writing service's roster is an HR or hiring expert with years of industry experience and perfect command of English, editing, and formatting. With hundreds of professional resume writers on the team, we will analyze your order and assign it to the expert perfectly suited to your intended position and industry. For instance, if you are looking for a job in Education, we'll connect you to a writer knowledgeable about the latest demands of school administrators and boards.
Unlike hiring a random freelancer, working with a professional resume writer guarantees results. Expect more interview invitations, callbacks, and job offers within thirty days of sending out your resume. Our interview guarantee ensures you get a free revision in case you do not get expected results, so your investment is perfectly safe.
Leave resume writing to professionals at Resume101 and let this decision be the starting point of your successful career path!