What can we do for you?
We have everything you need to get your dream job
Cover Letter
HR managers are more likely to pay attention to your resume if you attach a cover letter. Make it unforgettable, unique and convincing with our help. You are bound to get more interview invitations and callbacks.
Our best writers
Peek under the hood of our well-oiled resume writing machine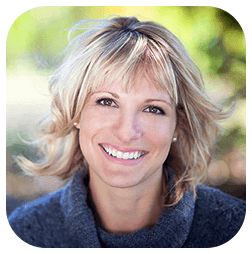 Name: Mary Collins
Age: 35
Education: MBA
I work closely with an HR department and know exactly, what they are looking for in a good resume and cover letter. Over the years I've trained myself to present personal data in the most favorable way. This allows me to craft beautiful resumes, even if there is not enough information about experience or education. I know I can make you look good on paper, but it's your job to look good during the interview.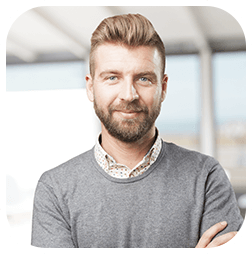 Name: John Nederman
Age: 37
Education: PhD
Writing a resume is a lot like writing a doctoral thesis. You have all the data and need to make it look convincing when you present it. I train my students to do just that to improve their chances of getting good jobs after college. I know that few colleges prepare their students for the pain of job-hunting, so I am glad to help anyone looking for assistance with curriculum vitae or resume.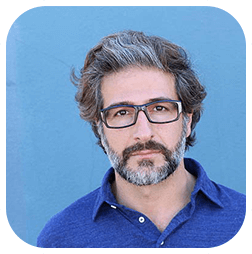 Name: Phil Morris
Age: 32
Education: Master of Science
I had to master the art of writing a resume by trial-and-error. But now I can transform the tangled and unintelligible mess into a clear-cut and concise depiction of your greatest achievements and skills. Let me get my hands on your resume, explain which position you aspire to, and I will create the most impressive resume for you.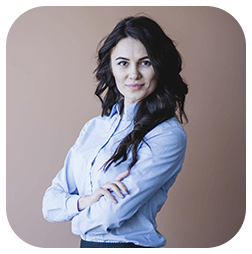 Name: Catherine Sullivan
Age: 29
Education: Master of Arts
Being Humanities fan, I have a way with words. With the right terms, your resume can look professional, sophisticated and extremely convincing. Cover letters are my specialty, as I can let the words run free and paint you in the best light. Let me work my magic on your curriculum vitae, and you won't be able to recognize it.
How it works?
4 steps to qualified resume
Fill in the order form

Just follow the simple steps of our order form and provide all the needed information.

Attach your current resume

If you do not have one just provide us with your career details and tell us about yourself, we will do the rest!

Submit payment details

We guarantee a 100% security of tour funds and process payments swiftly.

Download your documents

Get your high quality resume.
Do you have any questions left?
Enter your phone number, and we will call you back in under 60 seconds
Reviews
Our Happy Clients
We are glad to be of help

I gave them half a dozen of pages of ramblings about my previous jobs and education. What I got back was a clean and streamlined account of my experience and skills. Who knew my resume could look so professional?

After graduating from college, I had no idea how to write a resume. I will never regret paying for professional writer's help. Now I'm no longer embarrassed to send out my resume.

The turnaround time was quick and the quality of the CV I ordered was perfect. I will definitely recommend this service to my friends who are struggling with their resumes.

No wonder I never got invited to interviews before I got a high-quality resume from these guys. I had no idea it could look so good.

I was very satisfied with the resume and cover letter I ordered. I already have a few interviews lined up, and I'm sure I will get the job I want.

I was hesitant to pay someone to organize and proofread my resume, but I'm sure glad I did. In a couple of days, it transformed from a jumbled mess into a streamlined professionally written document of which I can be proud.
See all reviews
Secure Your Dream Job With Our Resume Writing Service
We know how HR people think, and we speak their language. So let us help you get an interview and a call back with a professionally done resume, CV or cover letter.
What Is So Special About A Resume?
A resume is your one and only chance of making a good first impression when you seek a job. Send out a poorly formatted resume, and HR managers will ignore your application. You can forget about an interview if the list of your achievements does not spell "professional" and "trustworthy".
The best resume will inform your potential employers about your main strengths and outline the previous experience that might give you an edge on a new job. Your perfect resume should also make you stand out among other candidates so that you get a test assignment or an interview invitation.
How To Write A Perfect Resume?
There are only four key parts to a basic resume. Start by providing your name and contact information. Don't forget to add your professional social media accounts on Facebook or LinkedIn, especially if you are looking for a job in IT or Marketing.
Previous experience will make up the largest portion of your resume. Every entry should include the name of the company, the period of your employment, the job title or position, as well as your responsibilities or achievements. You don't have to provide information about every small position you have ever held. Sometimes it is best to include only those companies that work in the same industry as the one you are applying to at the moment.
Education is another important part of your resume. List your college names and the degrees you obtained. This section can also contain the awards and honors you earned during your academic years.
The best resume should also include a list of your skills that might be related to the job you apply for. This list can include your knowledge of foreign languages or computer skills. Optional sections of a professional resume can also list your career highlights and the objective of your application. References can be attached to the resume or provided in a separate document upon request.
These are the basic building blocks of a good resume. You can take it a step further by customizing and personalizing your resume for every company and position you apply for.
Professional Resume Help
If you are not sure you can organize and format your own resume, let us help you make it look polished and streamlined. All you have to do is upload your resume file and place an order. Our professional writers with years of experience under their belts will enhance your resume to present your best qualities and skills to potential employers.
Our resume writing services include a number of steps. First, we will carefully assess the data you provide and decide on the best strategy to organize it. HR managers will be able to glean the most important information about you in one glance. This is bound to attract attention to your applications.
Second, our professional resume writers will format the resume to emphasize the key figures, facts, and dates. Your resume will have a perfect balance of detailed data and free space. The bold-face, italics and bullet points will help HR managers quickly identify you as the best candidate for a job.
Third, we will thoroughly proofread every page of your document to make sure no mistakes make it to the resume you send out or print. Professional resume writers know, that even a single typo can ruin the first impression. They will be especially careful to catch every minor error before sending the file for your approval.
If you need resume help, contact us. We will gladly help you write a professional resume to get you the job you want.