We have everything you need to get your dream job
Professional
writers

24/7
support

Free
revision

Interview
guarantee

On-time
delivery
Launch your career success with our resume service
4 steps to qualified resume
Fill in the order form

Just follow the simple steps of our order form and provide all the needed information.

Attach your current resume

If you do not have one just provide us with your career details and tell us about yourself, we will do the rest!

Submit payment details

We guarantee a 100% security of tour funds and process payments swiftly.

Download your documents

Get your high quality resume.
Meet Our Best Resume Writers
Behold our best-performing experts offering resume writing help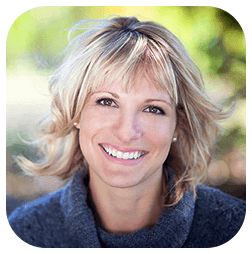 Name: Mary Collins
Age: 35
Education: MBA
I work closely with an HR department and know exactly, what they are looking for in a good resume and cover letter. Over the years I've trained myself to present personal data in the most favorable way. This allows me to craft beautiful resumes, even if there is not enough information about experience or education. I know I can make you look good on paper, but it's your job to look good during the interview.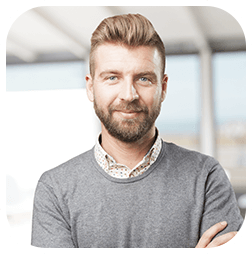 Name: John Nederman
Age: 37
Education: PhD
Writing a resume is a lot like writing a doctoral thesis. You have all the data and need to make it look convincing when you present it. I train my students to do just that to improve their chances of getting good jobs after college. I know that few colleges prepare their students for the pain of job-hunting, so I am glad to help anyone looking for assistance with curriculum vitae or resume.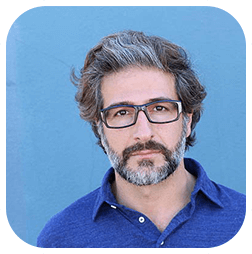 Name: Phil Morris
Age: 32
Education: Master of Science
I had to master the art of writing a resume by trial-and-error. But now I can transform the tangled and unintelligible mess into a clear-cut and concise depiction of your greatest achievements and skills. Let me get my hands on your resume, explain which position you aspire to, and I will create the most impressive resume for you.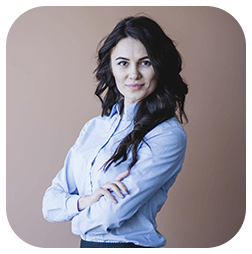 Name: Catherine Sullivan
Age: 29
Education: Master of Arts
Being Humanities fan, I have a way with words. With the right terms, your resume can look professional, sophisticated and extremely convincing. Cover letters are my specialty, as I can let the words run free and paint you in the best light. Let me work my magic on your curriculum vitae, and you won't be able to recognize it.
Could and Should I Pay Someone to Write My Resume?
So, you are looking for ways to increase your chances of getting a job interview and, subsequently, landing a job. There are many factors at play, and a resume is an important part of a job-seeking process. It's such a nerve-wracking task for some people that they start thinking, "Could I ask someone to write my resume for me?"
And maybe there is a friend who would agree to do this for you, but that barely solves the problem, as now there will be two of you worrying that the resume doesn't work. Besides, it's best to avoid asking for such favors if you do not want to compromise your relationship. You may think, "Ok, I simply asked a friend to write my resume, it didn't work, and that's not his or her fault." However, there's a high chance that you both will feel certain uneasiness when speaking to each other afterward.
And, hopefully, before you get to that point, it hits you, "What if I just hired someone to write my resume for me?" Bingo! You don't have to write it yourself, so that's a relief. Because you engage in what is a strictly business relationship, you also eliminate the risk of spoiling communication with your friends. And last but not least, you get a professionally written resume.
Who Do I Hire to Fix or Write My Resume?
Now, once you've come to the conclusion that you need to hire someone to help you with your resume, you are facing another problem. In the age of the Internet, finding a person who would agree to sign up for such an assignment is not difficult. Moreover, there are individuals and companies who will find you and offer their services, all you need to do is tweet or post elsewhere something like, "I need to write my resume and I am willing to pay someone to do that for me."
The real question is, how do you select the right person for the task? First of all, you have to understand the importance of hiring a person who really knows how to complete resumes. And the services of such a person will cost some money, so you can easily sift out those who promise to write a spectacular document for you for some unbelievably low price. To make a living, such a person probably has to write a lot of papers very quickly, so it's volume over quality for them. And when you pay for resume, you need something much better thought-out and composed than some high-school essay. At the same time, you don't want to overpay for it, and so you will strike a happy medium with our professional resume writing service.
Why It's Worth to Pay for Resume On Our Site
To us, it all seems perfectly clear about creating a reliable service for people who seek any kind of assistance with their resumes and other job-application papers. You gather a team of experts who have experience as HR managers and other relevant positions. You make sure they have excellent writing skills and understand the requirements they need to follow to get a resume professionally written. You get editors who will proofread those resumes so that the customers receive spotless papers that are ready to be submitted to their potential employers. You also set the price that will provide fair compensation for your resume writers yet will seem reasonable to the customers. Those are the actions we took to create our service, and all the feedback from our satisfied customers proves that our company has chosen the right course.
What Are the Specifics of Work When You Write My Resume for Me?
We made sure to make the ordering process as intuitive as possible, and you'll find all you need to know about our service on our website. There's a simple order form that lets you choose the career level, the package, and the deadline. Once you select those criteria, you will see the final price. That way, you will be able to adjust your order until it satisfies your budget and expectations in terms of what and how soon you'll get.
"And what are the time frames for you to write my resume?" Well, generally, we suggest that you give us 3 to 5 days to complete the task. However, if you need your resume in under 24 hours, we will assign one of our best writers to deliver a properly-written paper on such short notice. Surely, that will cost you more, and you may not have enough time to ask for a revision in that case. However, sometimes that's the only option, and we will work hard to make sure you don't need a revision in that case.
"Do I get any bonuses when I hire you to write my resume for me?"
Well, you may increase your chances of getting hired by ordering a package that covers other job-application documents as well. It's a more cost-efficient solution than ordering them separately, so think whether your "write my resume" order should also include a cover letter, a CV, or a follow-up letter. Just think about it, provide us with the necessary details about your skills, education, working experience, and the job you're pursuing, and we will take care of the rest!
How to Successfully Pay to Have a Resume Written by an Expert
Once you are on our website, consider your quest completed, and the question of how to find a good resume writer answered. There are four simple steps separating you from your resume.
Step 1

You start by filling in the order form.

First, choose one of the three career levels that will influence the price and the approach to your resume. They are Entry, Professional, and Executive. If you have little or no working experience yet, choose the Entry level, and our writers will produce a professionally written resume for you. If there are at least a couple of jobs in your career history, the Professional level will be much more suitable. Finally, if you have more than enough experience and are aiming at a serious position, choose the Executive level, and we'll find a resume writer who will produce the best results for your order.

Next, specify the paper or the package you want to order: it can be a resume, a CV, a cover letter, or a combination of the above. We can also write a follow-up letter, also known as a "thank you" letter, which is a nice touch after a job interview or a phone call. Think of the best option for you and make your choice.

To complete this stage, set the deadline for your order. The shortest available option is 24 hours, but don't worry if you need it even sooner – we may be able to satisfy your request, so just contact us and ask, "Can you write my resume for me by this time?" We'll see if we have anyone to do it in time.
Once you fill in the order form, you will see the price, which is the final figure for your order. You can still change it by choosing other options in the previous fields.

Step 2

Now, provide all the information for the writer to use when composing your resume. Ideally, the more you tell about yourself, specifically your skills, education, character traits, job experience, and expectations from the future position, the more fleshed-out your resume will be. So don't hold anything back, our writer may find a way to incorporate even the smallest detail to make you stand out.

Step 3

This is the payment stage, so just select one of the available payment methods and use it to make a transaction. No information you provide here will be shared with the third parties, and we guarantee the security of your funds.

Step 4

This is the easiest step, as all it requires from you is to wait for a notification, download the completed paper, and enjoy the results of our resume writing help.

If you face any difficulties during any of these steps or want to clarify something else, our support team is always online to provide you with all the answers.
Place an order at Resume101 if you:
have no experience in resume writing
don't know how to write a good resume
want a professional resume written by an expert
don't want to overpay for a resume writing service
Testimonials
Feedback from our satisfied customers

I gave them half a dozen of pages of ramblings about my previous jobs and education. What I got back was a clean and streamlined account of my experience and skills. Who knew my resume could look so professional?

After graduating from college, I had no idea how to write a resume. I will never regret paying for professional writer's help. Now I'm no longer embarrassed to send out my resume.

The turnaround time was quick and the quality of the CV I ordered was perfect. I will definitely recommend this service to my friends who are struggling with their resumes.

No wonder I never got invited to interviews before I got a high-quality resume from these guys. I had no idea it could look so good.

I was very satisfied with the resume and cover letter I ordered. I already have a few interviews lined up, and I'm sure I will get the job I want.

I was hesitant to pay someone to organize and proofread my resume, but I'm sure glad I did. In a couple of days, it transformed from a jumbled mess into a streamlined professionally written document of which I can be proud.
See all reviews
Do you have any questions left?
Enter your phone number, and we will call you back in under 60 seconds