We have everything you need to get your dream job
Professional
writers

24/7
support

Free
revision

Interview
guarantee

On-time
delivery
Launch your career success with our resume service
4 steps to qualified resume
Fill in the order form

Just follow the simple steps of our order form and provide all the needed information.

Attach your current resume

If you do not have one just provide us with your career details and tell us about yourself, we will do the rest!

Submit payment details

We guarantee a 100% security of tour funds and process payments swiftly.

Download your documents

Get your high quality resume.
Our best writers
Peek under the hood of our well-oiled resume writing machine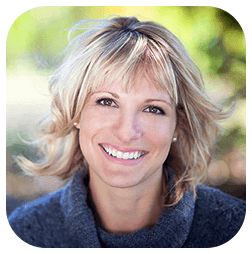 Name: Mary Collins
Age: 35
Education: MBA
I work closely with an HR department and know exactly, what they are looking for in a good resume and cover letter. Over the years I've trained myself to present personal data in the most favorable way. This allows me to craft beautiful resumes, even if there is not enough information about experience or education. I know I can make you look good on paper, but it's your job to look good during the interview.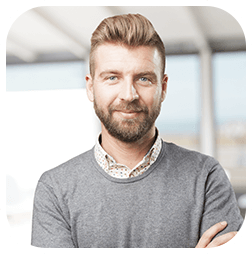 Name: John Nederman
Age: 37
Education: PhD
Writing a resume is a lot like writing a doctoral thesis. You have all the data and need to make it look convincing when you present it. I train my students to do just that to improve their chances of getting good jobs after college. I know that few colleges prepare their students for the pain of job-hunting, so I am glad to help anyone looking for assistance with curriculum vitae or resume.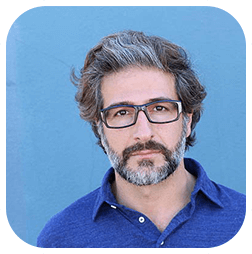 Name: Phil Morris
Age: 32
Education: Master of Science
I had to master the art of writing a resume by trial-and-error. But now I can transform the tangled and unintelligible mess into a clear-cut and concise depiction of your greatest achievements and skills. Let me get my hands on your resume, explain which position you aspire to, and I will create the most impressive resume for you.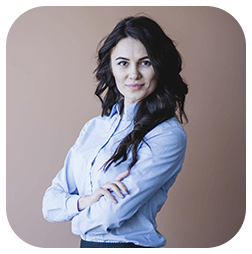 Name: Catherine Sullivan
Age: 29
Education: Master of Arts
Being Humanities fan, I have a way with words. With the right terms, your resume can look professional, sophisticated and extremely convincing. Cover letters are my specialty, as I can let the words run free and paint you in the best light. Let me work my magic on your curriculum vitae, and you won't be able to recognize it.
Linkedin Profile Writing Service
You have decided to look for a well-paid job. The first thought that comes into your mind is - Where should I look for a prestigious position? There are a lot of websites where employers leave information about vacancies. It will be tiring to surf the net searching for the matching job. We have good news. You don't have to spend long hours looking for the work of your dream. It can easily find you on the Linkedin. Yes, it is not a joke. Using Linkedin, you will easily get the desired employment. 
What Is Linkedin and How It Works
You have probably heard about Linkedin. Some of your friends might even use it, but you still have no idea what it is. We don't want you to feel like a black sheep that's why we are going to tell a lot about this mysterious " job seeking" platform. Linkedin is a social net, but it really differs from Facebook. Millions of people use this website not for entertainment and chatting about the everyday routine; their main aim is to find employment. If an individual has created a Linkedin profile, it doesn't mean that he or she is going to change their jobs right now. People may decide using this social network to be aware of the most demanded positions, to know the latest news related to their professions, etc. 
To use a social network, you will have to create Linkedin profile and to make an eye-catchy resume. The next step is to start praying, hoping that potential employers will definitely mention your Linkedin business profile. Keep in mind that it is crucial to write an ideal resume. If you don't know how to do it, you need a professional RESUME WRITING HELP. Don't think that Linkedin is an Internet bulletin board. It is a place where you can communicate, create various groups, leave comments on messages, look through profiles of other members, and create business links. As a rule, people don't spend days and nights on Linkedin. They log in to read, look through, and check. More than 500 million users registered on the website. This social network is available in 24 languages, including German, Arabic, English, Spanish, Turkish, etc. 
When you open a Linkedin page, you will see an offer to join the website. Keep in mind that if you are not a registered member, you won't be able to fill in a profile, to leave comments and join various groups. 
How to Create Professional Linkedin Profile
Having a professional Linkedin profile, you will be easily distinguished from the vast majority of applicants. It is not difficult to provide information about yourself, but it can be hard to make your profile stand out from millions. 
Follow these rules for resume and Linkedin profile writing:
Professional snapshot
People usually post photos from everyday life in various social nets. Linkedin is not the right place for photographs where you are chilling on the beach, drinking cocktails. Take a professional snapshot. Your profile photo is the first thing employers pay attention to. A professional photograph doesn't mean that you have to look serious, better smile, and be natural. It will help to make a good impression on the prospective employer. 
Add only relevant work experience
You have probably thought about future employment before registering on the website. Don't add all previous jobs, that are irrelevant to the future desired position. If you have experience of working as a dancer but plan to be employed in the IT-sphere, there is no need mentioning it. 
Focus on Achievements
Show yourself as a high-performer. Provide info about your achievements. You are free to add media files, like slideshows, videos, photos, etc. They will help to impress potential employers. 
Ask a previous employer for recommendations
Providing some recommendations from former colleagues and managers, you will have higher chances to get the desired employment. They will show that you are a trustworthy and reliable worker. 
Why You May Need Linkedin Profile Help 
We have already provided tips on how to create a Linkedin profile. You may start working on it right now, but if you have doubts that you can make it catchy, use the Linkedin profile help. It is vital not only to provide personal information and work experience but to optimize your profile to improve its search visibility. Professional Linkedin profile writer will insert necessary keywords into your resume for the higher search position. It is not a secret that headhunters look for particular keywords when looking through applicant's pages. Big businesses use special tracking programs that help to define relevant resumes from the huge pile. Remember, It is vital not to overwhelm a profile with specific terms. For example, if a text includes 500 words, you should not add more than three keywords. Have doubts that you can add relevant keywords? Use the assistance of Linkedin profile services. They will craft your resume and will make it simply superb. 
Use the Top Linkedin Profile Writing Service
Our Linkedin profile writing service is ready to assist with creating an excellent eye-catchy resume to get a dream job. Expert writers will make you one step closer to the desired position. Our paper gurus know how headhunters think and can speak their professional language. We offer assistance not only with resume writing but with creating excellent cover letters and CVs. 
Using our resume writing service, you will benefit from: 
Loyal price policy
We care for our clients, and that's why we offer reasonable prices for our services. Placing an order on our website, you will not spend the last penny. You will get a high-quality resume at a reasonable price. 
Easy order placement
Don't want to spend long hours, placing an order on the website? We understand you, and that's why we have included only two steps in the order process. Tell us about the kind of paper, deadline, career level, add personal information, select the most convenient payment option, and wait for the ideally written document. 
Professionally written resume
We have already told you that it is significant to create a catchy Linkedin profile if you wish to get the desired employment. Our expert writers will craft your resume and make it visible for the most successful businesses. They will add relevant keywords to improve the searchability of your profile. Trust our paper gurus. They can speak languages of big businesses.
Four Simple Steps to Order a Professional Linkedin Profile
Want to get a new job but don't know how to write a resume? Our qualified Linkedin profile writers will help you get the desired position, just place an order on our website using a four-step guide.
Step 1

Go to our simple order form and select a career level and a type of package. Our skilled writers can make not only resumes, but other kinds of documents to help you receive the desired employment.

Step 2

Tell us about a deadline and provide us as much info as it is possible about yourself, hobbies, and interests. Our Linkedin profile writers will use this information to create superb resumes for your successful employment.

Step 3

Now, it is high time to pay for the order. Choose the most comfortable method of payment. As soon as we get it, our experts will start working on your order.

Step 4

Get an ideally created resume or a cover letter, done by our Linkedin profile writers. Use a link to download a document that will help to find a dream job. Placing an order on our website is easy and fast. Spend several minutes of your life to get professional help from best resume writers.
Place an order at Resume101 if you:
have no experience in Linkedin profile writing
don't know how to write a good Linkedin profile
want a professional Linkedin profile written by an expert
don't want to overpay for a Linkedin profile writing service
Reviews
Our Happy Clients

I gave them half a dozen of pages of ramblings about my previous jobs and education. What I got back was a clean and streamlined account of my experience and skills. Who knew my resume could look so professional?

After graduating from college, I had no idea how to write a resume. I will never regret paying for professional writer's help. Now I'm no longer embarrassed to send out my resume.

The turnaround time was quick and the quality of the CV I ordered was perfect. I will definitely recommend this service to my friends who are struggling with their resumes.

No wonder I never got invited to interviews before I got a high-quality resume from these guys. I had no idea it could look so good.

I was very satisfied with the resume and cover letter I ordered. I already have a few interviews lined up, and I'm sure I will get the job I want.

I was hesitant to pay someone to organize and proofread my resume, but I'm sure glad I did. In a couple of days, it transformed from a jumbled mess into a streamlined professionally written document of which I can be proud.
See all reviews
Do you have any questions left?
Enter your phone number, and we will call you back in under 60 seconds