We have everything you need to get your dream job
Professional
writers

24/7
support

Free
revision

Interview
guarantee

On-time
delivery
Launch your career success with our CV service
4 steps to qualified resume
Fill in the order form

Just follow the simple steps of our order form and provide all the needed information.

Attach your current resume

If you do not have one just provide us with your career details and tell us about yourself, we will do the rest!

Submit payment details

We guarantee a 100% security of tour funds and process payments swiftly.

Download your documents

Get your high quality CV.
Introducing Our Best CV Writers
We are very proud of our writers. Meet the gurus of CV writing help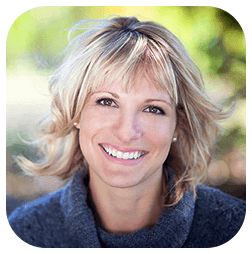 Name: Mary Collins
Age: 35
Education: MBA
I work closely with an HR department and know exactly, what they are looking for in a good resume and cover letter. Over the years I've trained myself to present personal data in the most favorable way. This allows me to craft beautiful resumes, even if there is not enough information about experience or education. I know I can make you look good on paper, but it's your job to look good during the interview.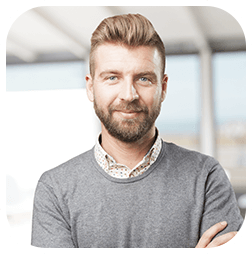 Name: John Nederman
Age: 37
Education: PhD
Writing a resume is a lot like writing a doctoral thesis. You have all the data and need to make it look convincing when you present it. I train my students to do just that to improve their chances of getting good jobs after college. I know that few colleges prepare their students for the pain of job-hunting, so I am glad to help anyone looking for assistance with curriculum vitae or resume.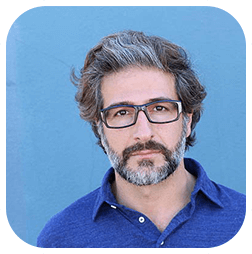 Name: Phil Morris
Age: 32
Education: Master of Science
I had to master the art of writing a resume by trial-and-error. But now I can transform the tangled and unintelligible mess into a clear-cut and concise depiction of your greatest achievements and skills. Let me get my hands on your resume, explain which position you aspire to, and I will create the most impressive resume for you.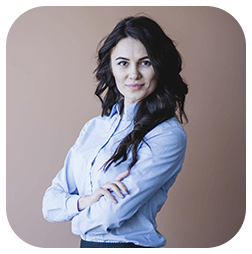 Name: Catherine Sullivan
Age: 29
Education: Master of Arts
Being Humanities fan, I have a way with words. With the right terms, your resume can look professional, sophisticated and extremely convincing. Cover letters are my specialty, as I can let the words run free and paint you in the best light. Let me work my magic on your curriculum vitae, and you won't be able to recognize it.
The Significance and Undoubtful Advantages of Paying for CV Writing
Many people don't realize the benefits or even the point of using a CV writing service, especially young people who have just graduated. They may treat writing this document just like another assignment, which is a mistake. First of all, they won't receive a grade and notes on what is wrong about their CV. Thus, it makes it problematic to fix those parts and finally be invited to a job interview.
Although this document is extremely useful to recruiters, they deal with dozens, or even hundreds of CVs every day, so they won't stay on your Curriculum Vitae for long if it doesn't look special or at least corresponding to some basic requirements. Knowing what those are may be a problem, but not for an experienced CV writer. And now you have another problem on your hands – how do you recognize such writers?
Where to Get a Professionally Written CV
The best way to go about it is to find a reliable professional resume writing service that employs a team of professional writers. That way, even if you need a CV written very urgently, you can expect the company to find a writer who is available and up to the challenge. Only for him or her it probably won't be a challenge, since for them writing of Curriculum Vitae is a familiar task, one they have years of experience in and know all the steps by heart.
Such a high level of writing skills is possible due to several reasons. First of all, unlike individual writers who will most likely offer you their service at a very low or unreasonably high price, CV writing service employees specialize in writing this particular type of application documents, along with resumes and cover letters. So, they don't offer CV writing help because they will write just about anything for you as long as they get paid, it's because they can do it better than anything else and anyone else.
Our writers are also predominantly people who have been working closely with HR departments and know very well what recruiters are looking for in CVs they receive. So, when ordering a paper from our CV writing service, you can be sure that a writer will not simply take your data and make it fit the template, he or she will account for the job and the industry you're interested in, ask you some additional questions if necessary, and produce an excellent Curriculum Vitae that will make it close to impossible to disregard you as a candidate.
Why Using Professional CV Writing Service Is Worth It
Let's focus more on what our service has to offer and what makes it all work. You can order a CV, a resume, or a cover letter, and many people think there is not much difference between the first two documents. If you are one of them, and you have no time to educate yourself on the specifics of Curriculum Vitae, coming to us for help is the safest option for you. Otherwise, you risk compromising yourself and getting into the same situation again soon enough.
A CV is more detailed and focuses more on your personality rather than emotionlessly listing your skills and the most appropriate experience for the job. Since it is usually not customized, it's intended for use when applying for positions at different companies, and so if you get Curriculum Vitae written for you by an expert, you may use it many times. As time goes and you move up the career ladder, certain updates will be necessary, but overall, having a CV done by a professional writer will save you time, efforts, and money.
Hiring a CV Writer on Our Website Is Risk-Free
You may also wonder whether it's fair to let someone else write your CV, but you don't have to worry about your employer finding out. First of all, we don't disclose our customers' names and order details to any third parties. However, even if you confess using CV writing help yourself, your employer won't likely care, as long as the information on the paper corresponds to reality. In other words, that CV may help you to get to the interview, and then it's still up to make a good impression and prove that you are the one for the job.
Besides, when you use a professional CV writing service, it won't exactly be a paper written from scratch. You first need to provide a lot of information about yourself, and our writer will take all that and organize it, bringing forward the most prominent features. The usual length of a CV is 2-3 pages, so be ready to provide enough information to fill that, answering some additional questions if necessary.
Nevertheless, trust us and our satisfied customers, it's still much easier to use our CV writing service than to do all the work by yourself, having no guarantees and no confidence that you did it all right. And if you want to know what to expect, you can see the samples we provide for anyone interested. Also, feel free to ask any questions to our customer support agents, they are always online and ready to help.
Getting a Professionally Written CV Takes 4 Simple Steps
Although all of the steps are quite important, it should not take you much time to get through them. We specifically made sure the ordering process is not very time-demanding and is easy to grasp.
Step No.1

The first thing you will need to do when ordering a professional CV is filling the order form. It consists of three fields, the combination of which will define the final price.

First, you'll be offered to choose the career level: Entry, Professional, or Executive.

Next comes the type of a package, which can either be a Curriculum Vitae, a resume, a cover letter, or a combo deal of the above options, coming at a reduced price. So, think well whether you only need one document or could improve your chances of getting the job by ordering a package deal.

The final part of this stage is selecting the deadline and checking the price. The number you see here is the final cost of the paper, and no extra charges or additional options will be applied later.

Step No. 2

This is when you need to write or attach everything that could be used while composing your CV. If you have previously written this type of paper on your own, you may also upload it as a source of relevant information about yourself. Depending on the information you provide, our CV writer may contact you to ask additional questions about your education, skills, personality, or previous work experience. So, please be ready to cooperate and provide the answers as soon as possible if you want them to be included, making your CV more thorough.

Step No.3

Proceed to pay for the professional CV service you are ordering using any of the payment methods you like. All the transactions on our website are secure and should not take more than a couple of minutes. After that, a writer will be ready to start the work, and he or she will only receive the payment after your CV is done and approved.

Step No. 4

This may be the easiest step, as the only actions it will require from you are to receive the notification about the order completion, download your CV, and make sure everything is in place.That's it, you can now proceed with your application and leave feedback on our CV writing service if you wish. If you face any troubles during any of the steps, don't hesitate to contact our support team.
We know how to help if you:
are not sure you can write a good CV yourself
need a 100% result, and you have no room for error
want a quality CV for a reasonable price
ant to get a job of your dream
Reviews
Our Happy Clients

I gave them half a dozen of pages of ramblings about my previous jobs and education. What I got back was a clean and streamlined account of my experience and skills. Who knew my resume could look so professional?

After graduating from college, I had no idea how to write a resume. I will never regret paying for professional writer's help. Now I'm no longer embarrassed to send out my resume.

The turnaround time was quick and the quality of the CV I ordered was perfect. I will definitely recommend this service to my friends who are struggling with their resumes.

No wonder I never got invited to interviews before I got a high-quality resume from these guys. I had no idea it could look so good.

I was very satisfied with the resume and cover letter I ordered. I already have a few interviews lined up, and I'm sure I will get the job I want.

I was hesitant to pay someone to organize and proofread my resume, but I'm sure glad I did. In a couple of days, it transformed from a jumbled mess into a streamlined professionally written document of which I can be proud.
See all reviews
Do you have any questions left?
Enter your phone number, and we will call you back in under 60 seconds