We have everything you need to get your dream job
Professional
writers

24/7
support

Free
revision

Interview
guarantee

On-time
delivery
Launch your career success with our resume service
4 steps to qualified resume
Fill in the order form

Just follow the simple steps of our order form and provide all the needed information.

Attach your current resume

If you do not have one just provide us with your career details and tell us about yourself, we will do the rest!

Submit payment details

We guarantee a 100% security of tour funds and process payments swiftly.

Download your documents

Get your high quality resume.
Our best writers
Peek under the hood of our well-oiled resume writing machine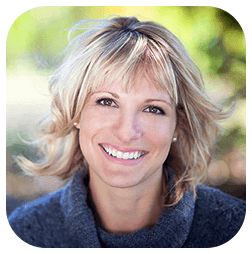 Name: Mary Collins
Age: 35
Education: MBA
I work closely with an HR department and know exactly, what they are looking for in a good resume and cover letter. Over the years I've trained myself to present personal data in the most favorable way. This allows me to craft beautiful resumes, even if there is not enough information about experience or education. I know I can make you look good on paper, but it's your job to look good during the interview.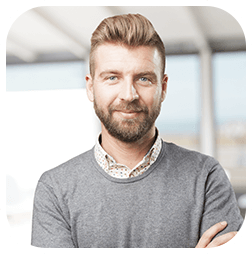 Name: John Nederman
Age: 37
Education: PhD
Writing a resume is a lot like writing a doctoral thesis. You have all the data and need to make it look convincing when you present it. I train my students to do just that to improve their chances of getting good jobs after college. I know that few colleges prepare their students for the pain of job-hunting, so I am glad to help anyone looking for assistance with curriculum vitae or resume.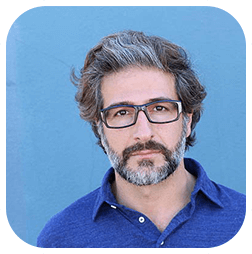 Name: Phil Morris
Age: 32
Education: Master of Science
I had to master the art of writing a resume by trial-and-error. But now I can transform the tangled and unintelligible mess into a clear-cut and concise depiction of your greatest achievements and skills. Let me get my hands on your resume, explain which position you aspire to, and I will create the most impressive resume for you.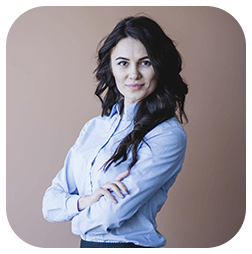 Name: Catherine Sullivan
Age: 29
Education: Master of Arts
Being Humanities fan, I have a way with words. With the right terms, your resume can look professional, sophisticated and extremely convincing. Cover letters are my specialty, as I can let the words run free and paint you in the best light. Let me work my magic on your curriculum vitae, and you won't be able to recognize it.
Where to Find a Professional Cover Letter Writer
When you send a resume to a recruiter, you also need to apply a cover letter. Some companies insist that candidates add a piece of information, where they introduce themselves and explain why they can cope well with a job. Sometimes, an employer may even warn that a resume without a cover letter will not be reviewed.
Other companies do not require a cover letter, but they still expect that their candidates will send them a couple of paragraphs about themselves. The absence of a cover letter does not mean that a candidates' resume will be ignored. However, if you send it, your chances to get a job significantly increase in comparison to other candidates who for some reason have not done it.
Anyway, whether a cover letter is a must or not, you need to send it to your employer since it can help you to explain why you are the most suitable candidate for the offered position. In order to cope with this task successfully and impress your potential employer, you need to write a persuasive story. At this point, you may wonder how to create an excellent narration if you are not very good in cover letter writing.
Indeed, this process is more complicated than a resume writing since it requires to be convincing and creative. You need to write about yourself in such a way that after reading your cover letter, an employer will have already decided that you are the one the company requires.
If you experience difficulties with writing a job-winning cover letter, you can visit Resume101. Our company has been providing a cover letter writing service over the last few years. Our mission is to help candidates with getting a job at the best companies. That's why we have a specific group of writers whose only obligation is a cover letter writing. Our team of experts has already helped a few thousand of people to get a job in the companies they wanted to work at the most.
Writing a cover letter is a very crucial aspect of a candidate's resume. There are a lot of cases when a cover letter has been a determinative, and some candidates got a job, while others failed. So, if you want to be sure that your cover letter will not become your Achilles' heel, place an order at Resume101 and receive a professional cover letter service within the shortest possible period of time.
We Provide Assistance With Any Type of Cover Letters
Since we have a depth of experience in writing cover letters, we know that there exist different types of cover letters. Their titles may vary depending on a chosen classification, but in general, they can be divided into the following categories:
Standard Application Letter
It is a traditional type of a cover letter that the majority of people are familiar with. You need to send it with your resume or CV to an HR manager when you want to apply for a specific job.
Cold Contact Cover Letter
You may send this type of cover letter to a company which isn't hiring new employees at the moment or when your skills and experience don't match to the requirements, and you want to know whether there are other suitable positions for you.
Referral Cover Letter
This type of cover letter is necessary to send when one of the company's employees have recommended you for the position. Indicate the name of the employee and the position you want to apply for.
Networking Letter
You may send it to a person who works at a company in which you want to get a job in order to know about the company or to ask this person to recommend you as a candidate.
Whatever type you need, be sure that our cover letter writer will accomplish everything in the best way possible and on time. If you need some guarantees which can prove that we really are a company that provides quality cover letter service, check our free samples. Here you will find the examples of our works and decide whether we are good enough to write a cover letter for you.
How to Place an Order in Four Simple Steps
Placing an order at our website is a very easy procedure which will not take a lot of time. It consists of four simple steps. After you complete them all, one of our talented cover letter writers will start working on your order, and you all you need to do is to relax and wait for your cover letter.
Step One

First, you need to fill the order form. At this stage, you should be very attentive and indicate all the required information correctly. Here, you have to select the career level, package type, and choose the deadline.

Step Two

At this stage, you have to either attach your current cover level or to provide information about you. Even if you have a detailed cover letter, we still recommend writing at least a few sentences about yourself, where you mention what goal you have and what result you want to receive. That will help our cover letter writer to satisfy your expectations to the full extent.

Step Three

After you provide all the required information about yourself, select the most appropriate method of payment. You can pay via the credit card or send money using PayPal. Both methods are fast and reliable.

Step Four

Once we receive your payment, we start working on your order. You need to wait until the mentioned deadline and download your cover letter via a link that we will send you.

If you have any questions or you are not sure how to fill a certain field in the form, you can always contact our support team. They will provide insight into how our cover letter writing service works and assist you with any issues.
We can help you with writing a cover letter if you:
have never written it before
are completely unaware of how to write a persuasive cover letter
are not ready to pay a huge sum of money for this piece of information
have little experience in communication with recruiters
Reviews
Our Happy Clients
We are glad to be of help

I gave them half a dozen of pages of ramblings about my previous jobs and education. What I got back was a clean and streamlined account of my experience and skills. Who knew my resume could look so professional?

After graduating from college, I had no idea how to write a resume. I will never regret paying for professional writer's help. Now I'm no longer embarrassed to send out my resume.

The turnaround time was quick and the quality of the CV I ordered was perfect. I will definitely recommend this service to my friends who are struggling with their resumes.

No wonder I never got invited to interviews before I got a high-quality resume from these guys. I had no idea it could look so good.

I was very satisfied with the resume and cover letter I ordered. I already have a few interviews lined up, and I'm sure I will get the job I want.

I was hesitant to pay someone to organize and proofread my resume, but I'm sure glad I did. In a couple of days, it transformed from a jumbled mess into a streamlined professionally written document of which I can be proud.
See all reviews
Do you have any questions left?
Enter your phone number, and we will call you back in under 60 seconds