We have everything you need to get your dream job
Professional
writers

24/7
support

Free
revision

Interview
guarantee

On-time
delivery
Launch your career success with our cover letter service
4 steps to qualified resume
Fill in the order form

Just follow the simple steps of our order form and provide all the needed information.

Attach your current resume

If you do not have one just provide us with your career details and tell us about yourself, we will do the rest!

Submit payment details

We guarantee a 100% security of tour funds and process payments swiftly.

Download your documents

Get your high quality cover letter.
Our best cover letter writers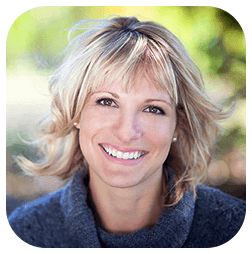 Name: Mary Collins
Age: 35
Education: MBA
I work closely with an HR department and know exactly, what they are looking for in a good resume and cover letter. Over the years I've trained myself to present personal data in the most favorable way. This allows me to craft beautiful resumes, even if there is not enough information about experience or education. I know I can make you look good on paper, but it's your job to look good during the interview.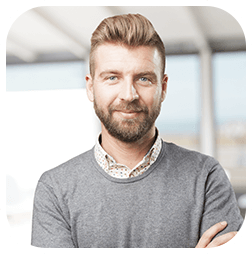 Name: John Nederman
Age: 37
Education: PhD
Writing a resume is a lot like writing a doctoral thesis. You have all the data and need to make it look convincing when you present it. I train my students to do just that to improve their chances of getting good jobs after college. I know that few colleges prepare their students for the pain of job-hunting, so I am glad to help anyone looking for assistance with curriculum vitae or resume.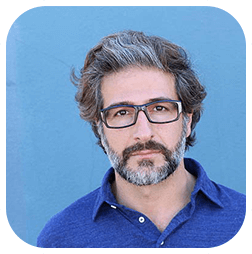 Name: Phil Morris
Age: 32
Education: Master of Science
I had to master the art of writing a resume by trial-and-error. But now I can transform the tangled and unintelligible mess into a clear-cut and concise depiction of your greatest achievements and skills. Let me get my hands on your resume, explain which position you aspire to, and I will create the most impressive resume for you.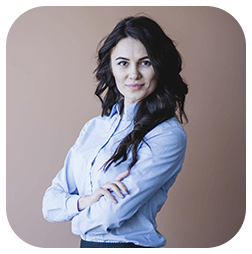 Name: Catherine Sullivan
Age: 29
Education: Master of Arts
Being Humanities fan, I have a way with words. With the right terms, your resume can look professional, sophisticated and extremely convincing. Cover letters are my specialty, as I can let the words run free and paint you in the best light. Let me work my magic on your curriculum vitae, and you won't be able to recognize it.
GET A DREAM JOB WITH OUR COVER LETTER WRITING SERVICE
The common misconception is you only need a resume for a successful job search. The media want you to believe hiring managers and recruiters pay no attention to cover letters. However, they forget to emphasize that eye-catching letters transform mediocre candidates into successful employees. You must embrace every chance to make a positive impact on the HR managers, and cover letters are a powerful tool in your arsenal if you know how to use them.
Let our cover letter service take care of your application and watch it shine. We guarantee you will receive calls from potential employers and interview invitations within 30 days of sending out your application. We won't stop improving it until you do.
What Are the Challenges of Cover Letter Writing?
Job seekers often believe they only require resume writing help and choose to ignore the cover letter or write it as an afterthought. This results in their applications being ignored by both ATS and recruiters. Troubles occur because cover letters are more challenging than you might realize at first.
Before you ignore cover letter writing help, consider this:
Resumes rely on facts, such as your education, work history, hard and soft skills. Repeat them in the cover letter, and your application will be ignored because no one enjoys having their time wasted. Our writers know exactly what to include in your letter to avoid repetition and make the application irresistible.
One resume can fit multiple positions in the same industry if it is done right. However, you cannot expect the same of the cover letter. It should demonstrate your interest and the research you have done into the company and its values. If you hire our cover letter service, we will tailor your application to a specific position to make it unstoppable.
Resumes are customized but still mostly uniform. Your cover letter should tread the fine line between formality and personal touch to make it stand out among other applications. You should let your voice shine without making the message too familiar. Our writers rely on years of finding the right tone for employers across a variety of industries.
Who Is Your Cover Letter Writer?
With our lofty promises in mind, you might be asking yourself, "Who will write my cover letter for me?" To assuage your doubts, we have collected a few facts about our writers:
Every writer working with our cover letter service has a recruiting or HR position on their resume. They understand HR-speak and will translate your application into their language.
Every writer has perfect command of English, immaculate style, and flawless editing skills. With their help, your application will be perfect, without a single mistake, typo, or inconsistency.
Every writer possesses years of cover letter writing experience. They keep up with the latest hiring trends and know which buttons to press to get you the position of your dreams through clever writing and compelling professional stories.
We will assign your order to the writer best suited to handle it, saving your time on bidding and talking to multiple candidates. You can stay in touch with your writer throughout the deadline to get status updates and provide additional information about your job history or the desired position.
Why Should I Trust You to Write My Cover Letter?
Over the years, our professional cover letter service
Helped 100,000+ job-seekers take control over their careers. We will help you navigate the unsure waters of the job search and get the reins back. You will not have to settle for positions that do not fit your experience and ambitions. Instead, you will gain multiple employment options and get the chance to choose the one that fits your short- and long-term plans best. You will once again be the master of your professional trajectory.
Helped 90% of our clients secure their desired positions. While the majority of our cover letter service clients have a specific job and company in mind, they often receive even better offers after sending out the paperwork we provide. With more options to choose from, they find the perfect balance between maximum pay, a substantial benefits package, job responsibilities, and office hours.
Increased the number of interview invitations by 73% on average. When you get cover letter written by professionals, you can be sure companies will get in touch to set up interviews. Many clients get at least a couple of calls within the first month of sending out resumes and cover letters. We have an interview guarantee in place in case your application needs extra work.
Getting our cover letter writing help is a starting point on your way to career success. Fill in the order form, download your files, and restore control over your career, life, and future. You deserve to get a dream job!
Get Your Professionally Written Cover Letter in 4 Steps
Placing an order at our website is a very easy procedure which will not take a lot of time. It consists of four simple steps. After you complete them all, one of our talented cover letter writers will start working on your order, and you all you need to do is to relax and wait for your cover letter.
First Step

To get your cover letter writing started, fill in the order form. If you are a recent college graduate, choose the Entry career level. The professional level is perfect for older job seekers who possess over two years of work experience. The executive level is designed for job hunters possessing years of professional experience and aiming for leadership roles.

If you are in a hurry, choose the shortest deadline available and set it at 24 hours. However, you can also extend the period up to five days, lowering the order total. Your cover letter writer will deliver the piece well before the deadline. Still, we recommend you leave enough time for a round of revisions in case you want any corrections to be made in your order before you download it.

You can add extra features to accompany your professional cover letter. For instance, our writers can craft a follow-up email or fill in your LinkedIn profile to ensure your online image makes a good impression on hiring managers.

Second Step

You may upload the pertinent files at this step or wait until after you are finished with the order process. Your writer will appreciate the link to your desired job ad, your resume and cover letters, as well as any other files that might help them understand your career goals and ambitions better.

Third Step

Before our professional cover letter service can set things in motion, we ask you to create an account or sign in to the existing profile and submit payment details. We accept multiple payment options, including Visa, MasterCard, American Express, PayPal, and more. Your credit card and personal information is 100% secure and safe from third-party access.

Fourth Step

When your cover letter is ready, we will send an email notification to your Inbox. You can sign in to your account and download the finished piece via the dashboard. If you feel that your application needs extra work, you are free to send it for revision. Specify the corrections you want your writer to make, and they will fulfill your wishes and return the letter to you as soon as possible.

If you require clarification or have questions about our service, please contact our support team. The agents are available for consultation round-the-clock, seven days a week. You can reach them via email, live chat, or phone call.
We can help you with writing a cover letter if you:
have never written it before
are completely unaware of how to write a persuasive cover letter
are not ready to pay a huge sum of money for this piece of information
have little experience in communication with recruiters
Reviews
Our Happy Clients

I gave them half a dozen of pages of ramblings about my previous jobs and education. What I got back was a clean and streamlined account of my experience and skills. Who knew my resume could look so professional?

After graduating from college, I had no idea how to write a resume. I will never regret paying for professional writer's help. Now I'm no longer embarrassed to send out my resume.

The turnaround time was quick and the quality of the CV I ordered was perfect. I will definitely recommend this service to my friends who are struggling with their resumes.

No wonder I never got invited to interviews before I got a high-quality resume from these guys. I had no idea it could look so good.

I was very satisfied with the resume and cover letter I ordered. I already have a few interviews lined up, and I'm sure I will get the job I want.

I was hesitant to pay someone to organize and proofread my resume, but I'm sure glad I did. In a couple of days, it transformed from a jumbled mess into a streamlined professionally written document of which I can be proud.
See all reviews
Do you have any questions left?
Enter your phone number, and we will call you back in under 60 seconds