We have everything you need to get your dream job
Professional
writers

24/7
support

Free
revision

Interview
guarantee

On-time
delivery
Launch your career success with our resume service
4 steps to qualified resume
Fill in the order form

Just follow the simple steps of our order form and provide all the needed information.

Attach your current resume

If you do not have one just provide us with your career details and tell us about yourself, we will do the rest!

Submit payment details

We guarantee a 100% security of tour funds and process payments swiftly.

Download your documents

Get your high quality resume.
Our best writers
Peek under the hood of our well-oiled resume writing machine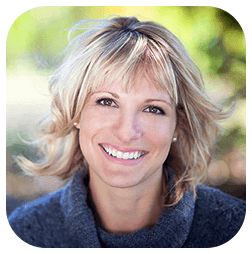 Name: Mary Collins
Age: 35
Education: MBA
I work closely with an HR department and know exactly, what they are looking for in a good resume and cover letter. Over the years I've trained myself to present personal data in the most favorable way. This allows me to craft beautiful resumes, even if there is not enough information about experience or education. I know I can make you look good on paper, but it's your job to look good during the interview.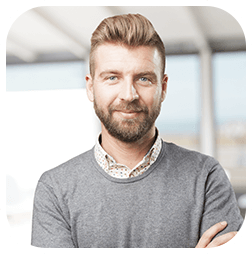 Name: John Nederman
Age: 37
Education: PhD
Writing a resume is a lot like writing a doctoral thesis. You have all the data and need to make it look convincing when you present it. I train my students to do just that to improve their chances of getting good jobs after college. I know that few colleges prepare their students for the pain of job-hunting, so I am glad to help anyone looking for assistance with curriculum vitae or resume.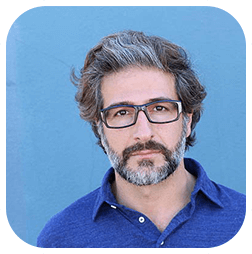 Name: Phil Morris
Age: 32
Education: Master of Science
I had to master the art of writing a resume by trial-and-error. But now I can transform the tangled and unintelligible mess into a clear-cut and concise depiction of your greatest achievements and skills. Let me get my hands on your resume, explain which position you aspire to, and I will create the most impressive resume for you.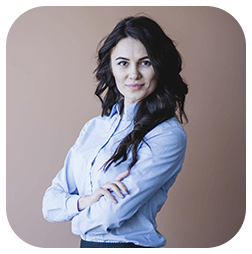 Name: Catherine Sullivan
Age: 29
Education: Master of Arts
Being Humanities fan, I have a way with words. With the right terms, your resume can look professional, sophisticated and extremely convincing. Cover letters are my specialty, as I can let the words run free and paint you in the best light. Let me work my magic on your curriculum vitae, and you won't be able to recognize it.
Academic CV Writing
Academic curriculum vitae is a document listing your educational history, as well as experience in teaching and research. This statement is needed when applying for academic job positions at a college or university. By properly highlighting your educational achievements, publications, presentations, certifications, and so on, you can prove that you are the best available candidate.

We don't have to tell you that writing a CV is a responsible task, and you probably don't want to mess it up by failing to create a convincing and properly formatted paper. There are two ways you could go about it. The first one is to carefully explore what academic CV format is, find templates and samples, and write your own application paper based on those. Sounds tiresome, right? And although you must be used to doing research and following format rules since you are trying to get an academic position, there is still a high chance that all this will be in vain.
Luckily, there's a way to increase your chances and secure that position, while saving time, nerves, and efforts you would spend on writing it yourself. We are talking about professional CV writing help services.
Why You Should Rely on a Resume Writing Company Rather than Yourself
The only possible advantage of writing your own CV rather than delegating it to a resume writing company one could come up with is that it's free. However, you also don't get the same perks you would when ordering help online.
Since you are reading this, you probably don't have a lot of experience of writing job-winning CVs. You might have done it before, but like everything, it requires practice. Besides, it may be difficult to remember it and single out what made your paper successful back then.
Our writers, on the other hand, have recruiting experience and specialize in drafting papers that will be the most appealing to employers.  Besides the experience of working in HR departments and following any recent updates, they have been practicing resume, cover letter, and curriculum vitae writing for years now. Therefore, they will analyze all the data you provide and organize it in the most effective way.
Since curriculum vitae is not limited in size like a resume or a cover letter, it may be challenging to understand what should go on it. Besides, even if the job description does not specify the maximum number of pages, you want it to be easy to read and engaging. It's easy to get carried away, ending up with your academic CV not read completely and getting discarded after the first page. Our experts know how to prevent such unfortunate situations and will gladly utilize all the knowledge and tactics they possess for the best outcome.
Why Our Service Is Your Best Choice on the Internet
First of all, if you made a decision to pay for a professionally-written academic CV, you will be pleasantly surprised by our prices. They depend on the type of the document or package you order, as well as on the deadline. Naturally, urgent assignment will require our most skilled writers and will cost more. It will still be worth it though because you can get your order completed in 24 hours or less. So, if you thought you could manage writing your curriculum vitae yourself and are realizing it's not working out while you're running out of time, we can be your last hope of getting the job.
The longest deadline we work with is five days, and it's preferable that you make an order with enough time on your hands. That way, you will be able to use free revisions we provide to make sure the CV not only corresponds to the format requirements and latest trends but also satisfies you in every aspect.
How to Get Your Perfect Academic CV
All you will basically have to do to receive a great academic curriculum vitae that will secure you an interview is provide our writers with the information about you and the position you are aiming that. It's a very convenient process that requires you to fill in a comprehensive order form. You can also attach your old CV and any related information that you would like to be updated. After that, proceed to the payment stage and relax. Once your order is completed, you'll be able to download the document ready for sending to the preferred academic institution.
And should you remember or learn some new detail that you believe should be incorporated into your application document, you can always send it to the writer assigned to you, and he or she will keep it in mind.
We did our best to make everything as easy to grasp as possible since when you pay someone to do a job for you, you definitely don't want to waste time on figuring out how everything works. And if you still have questions, our customer support is ready to respond at any time. Call us, send an email, or use the live chat feature.
Other job-seekers have already experienced the advantages of having application documents written by HR experts. Read their feedback and secure your future.
Four Steps to Order a Professional CV
Looking for an academic CV writing service to apply for one of the academic positions? Follow our guide to place an order on Resume101.
First step

Start filling in an order form. Inform us about a career level and a preferred package.

Second step

Let us know about a deadline when you want to receive an academic CV. Add the necessary materials. They will help our writers to know more about your skills and work experience. You may be asked additional questions to get more information about your personality.

Third step

After telling us about yourself, choose a preferred method of payment. You are free to pay for an academic CV writing with the credit card or other secure methods of payment. As soon as we get the payment, our writers will start doing your CV.

Fourth step

Wait till the notification from our experts and get an ideally created academic CV. Use a link to download it and enjoy a professionally written document. Now you see that placing an order on Resume101 is really easy. Let our experts write a CV and get more free time for other important activities.
Place an order at Resume101 if you:
have no experience in CV writing
don't know how to write CV
want a professional paper
don't want to overpay for a CV writing service
Reviews
Our Happy Clients

I gave them half a dozen of pages of ramblings about my previous jobs and education. What I got back was a clean and streamlined account of my experience and skills. Who knew my resume could look so professional?

After graduating from college, I had no idea how to write a resume. I will never regret paying for professional writer's help. Now I'm no longer embarrassed to send out my resume.

The turnaround time was quick and the quality of the CV I ordered was perfect. I will definitely recommend this service to my friends who are struggling with their resumes.

No wonder I never got invited to interviews before I got a high-quality resume from these guys. I had no idea it could look so good.

I was very satisfied with the resume and cover letter I ordered. I already have a few interviews lined up, and I'm sure I will get the job I want.

I was hesitant to pay someone to organize and proofread my resume, but I'm sure glad I did. In a couple of days, it transformed from a jumbled mess into a streamlined professionally written document of which I can be proud.
See all reviews
Do you have any questions left?
Enter your phone number, and we will call you back in under 60 seconds