We have everything you need to get your dream job
Professional
writers

24/7
support

Free
revision

Interview
guarantee

On-time
delivery
Launch your career success with our resume service
4 steps to qualified resume
Fill in the order form

Just follow the simple steps of our order form and provide all the needed information.

Attach your current resume

If you do not have one just provide us with your career details and tell us about yourself, we will do the rest!

Submit payment details

We guarantee a 100% security of tour funds and process payments swiftly.

Download your documents

Get your high quality resume.
Our best writers
Peek under the hood of our well-oiled resume writing machine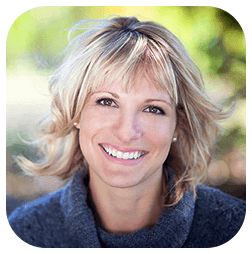 Name: Mary Collins
Age: 35
Education: MBA
I work closely with an HR department and know exactly, what they are looking for in a good resume and cover letter. Over the years I've trained myself to present personal data in the most favorable way. This allows me to craft beautiful resumes, even if there is not enough information about experience or education. I know I can make you look good on paper, but it's your job to look good during the interview.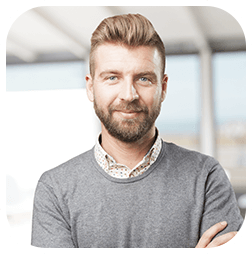 Name: John Nederman
Age: 37
Education: PhD
Writing a resume is a lot like writing a doctoral thesis. You have all the data and need to make it look convincing when you present it. I train my students to do just that to improve their chances of getting good jobs after college. I know that few colleges prepare their students for the pain of job-hunting, so I am glad to help anyone looking for assistance with curriculum vitae or resume.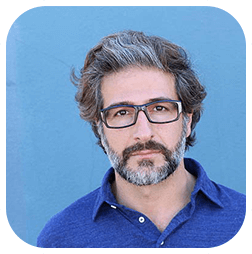 Name: Phil Morris
Age: 32
Education: Master of Science
I had to master the art of writing a resume by trial-and-error. But now I can transform the tangled and unintelligible mess into a clear-cut and concise depiction of your greatest achievements and skills. Let me get my hands on your resume, explain which position you aspire to, and I will create the most impressive resume for you.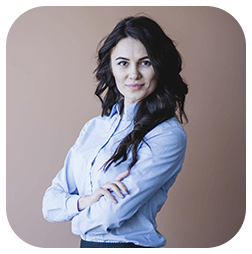 Name: Catherine Sullivan
Age: 29
Education: Master of Arts
Being Humanities fan, I have a way with words. With the right terms, your resume can look professional, sophisticated and extremely convincing. Cover letters are my specialty, as I can let the words run free and paint you in the best light. Let me work my magic on your curriculum vitae, and you won't be able to recognize it.
Scholarship Thank-You Letter
Congratulations, you have gotten the scholarship!
The grueling application process, incomprehensible essay topics, and uncomfortable interview questions are finally behind you. Now is the time to breathe out and relax. Your education and finances are secure, and all you need to do is make most of the opportunities sponsor organizations presented to you.
However, before you dive into planning your course load, there is one small formality left to complete your scholarship run. Writing a scholarship thank-you letter should be easy after everything you have been through, but it still gives you trouble. You do not understand the purpose of the message, and the best thank-you letter samples cannot help you formulate your thoughts without sounding fake.
Instead of agonizing over this simple task, you can hire our experts for writing a professional thank-you letter to your sponsor. The right tone and word choice will make them proud and once again prove right the decision they made when selecting you as the winner of the scholarship.
Why Writing a Thank-You Letter for a Scholarship Is Hard
After you have dedicated weeks of your life to get the prize, writing a thank-you letter for a scholarship board seems like overkill. Whenever you try to compose a formal letter, you face one of these obstacles:
You cannot put your appreciation into words without sounding fake or insincere. It might alienate the donor committee and ruin the opportunity for future generations of learners. If you let our writers deal with your letter, they will find the words to show your appreciation without going overboard into the flattery territory.
You do not know what to include aside from a thank you. Your scholarship thank-you letter turns into a three-line note for a bad Christmas present from your great-aunt. Our experts know to include personal details about your studies and plans to highlight the influence the financial help has had on your study and career plans.
You turn a thank-you letter for scholarship into a mile-long list of the hardships you had to suffer during the application process. You might get tempted to run off course and include your life story into the message. If you turn to our writers for help, they will find the right balance between gratitude, sincerity, and conciseness. Your letter will be honest and on point, without emotional tangents to ruin the impression you wish to make.
Knowing how to write a thank-you letter and possessing the necessary skills and experience are different. You can read dozens of samples and recommendations, but your letter will still miss the point by a mile. In contrast, our writers hold the skill set you lack and years of experience putting them to good use. They will craft a heartfelt letter in your stead quickly and efficiently.
By the way, our writers are knowledgeable in all kinds of formal messages and business communication. Whether you need to write a short memo, a report, or a thank-you letter to employees at the end of a critical project, we have your back.
Get Your Perfect Thank-You Letter for a Scholarship
The best thing about getting a professional scholarship thank-you letter from our team of experts is that it takes no time and effort on your part. You have done enough to secure the win, and you can now let us share the burden.
Fill in the order form, provide the details of your scholarship and application, and wait for the draft to appear in your Inbox within a few days. Approve it and receive the final version for download. You will only need to print it on quality paper and mail the envelope to your sponsor organization.
If you are still unsure about ordering a thank-you letter or the payment process, our support managers are online 24/7 to answer your questions and share additional information. It takes one phone call or a live chat message to dispel your doubts and get our expert writers on your case.
Restore your control over career, future, and life with Resume101, starting with a scholarship thank-you letter.
Simple Steps to Order a Scholaship Thank-You Letter
Do you want to say thanks to scholarship donors but don't know how to create a thank you letter? Ask for the professional assistance of our scholarship thank you letter writing company. Go through four steps of our detailed guide and get a superb thank you letter from our experts.
Step 1

The first step is filling in an order form. You will find it at the right top corner of the homepage. Let us know about the career level and the package you want to get.

Step 2

Now, tell us about the deadline and add the necessary materials. Our professionals always provide documents on time. Even if you need a scholarship thank you letter ASAP, our paper gurus will work days and nights to complete your order on time.

Step 3

After providing information about yourself, it is high time to pay for the placed order. You are free to pay with the credit card or using Alipay, WeChatPay or Unionpay. No need to worry, all the transactions on our platform are secure, and we guarantee that nobody will know your payment details.

Step 4

You will receive a notification with the special link for downloading when your order is ready. Download a thank you letter and give thanks to your scholarship donors. Placing an order on Resume101 won't grab a lot of your time. Benefit from the assistance of our scholarship thank you letter writing service and get ideally written documents.
Place an order at Resume101 if you:
have no experience in scholaship thank-you letter
don't know how to write a scholaship thank-you letter
want a professional scholaship thank-you letter
don't want to overpay for a scholaship thank-you letter
Reviews
Our Happy Clients

I gave them half a dozen of pages of ramblings about my previous jobs and education. What I got back was a clean and streamlined account of my experience and skills. Who knew my resume could look so professional?

After graduating from college, I had no idea how to write a resume. I will never regret paying for professional writer's help. Now I'm no longer embarrassed to send out my resume.

The turnaround time was quick and the quality of the CV I ordered was perfect. I will definitely recommend this service to my friends who are struggling with their resumes.

No wonder I never got invited to interviews before I got a high-quality resume from these guys. I had no idea it could look so good.

I was very satisfied with the resume and cover letter I ordered. I already have a few interviews lined up, and I'm sure I will get the job I want.

I was hesitant to pay someone to organize and proofread my resume, but I'm sure glad I did. In a couple of days, it transformed from a jumbled mess into a streamlined professionally written document of which I can be proud.
See all reviews
Do you have any questions left?
Enter your phone number, and we will call you back in under 60 seconds