You're here, which means you need a manager resume, so we'll cut straight to the chase. Whether you are looking for tips on writing one, a sample to see how everything should be, or a professional resume writing service, you've come to the right place.
Let's not make those interested in ordering a professional resume for manager position read the whole article by saying that you can get such help at Resume101. Check our site for prices and the range of services we offer. Besides a resume, you can also get a CV and a follow-up letter, either separately or as a package deal. If anything is unclear or you have a problem finding certain information, get in touch with our customer support.
Now, if you are inclined to write a resume by yourself, take a look at a manager resume sample first.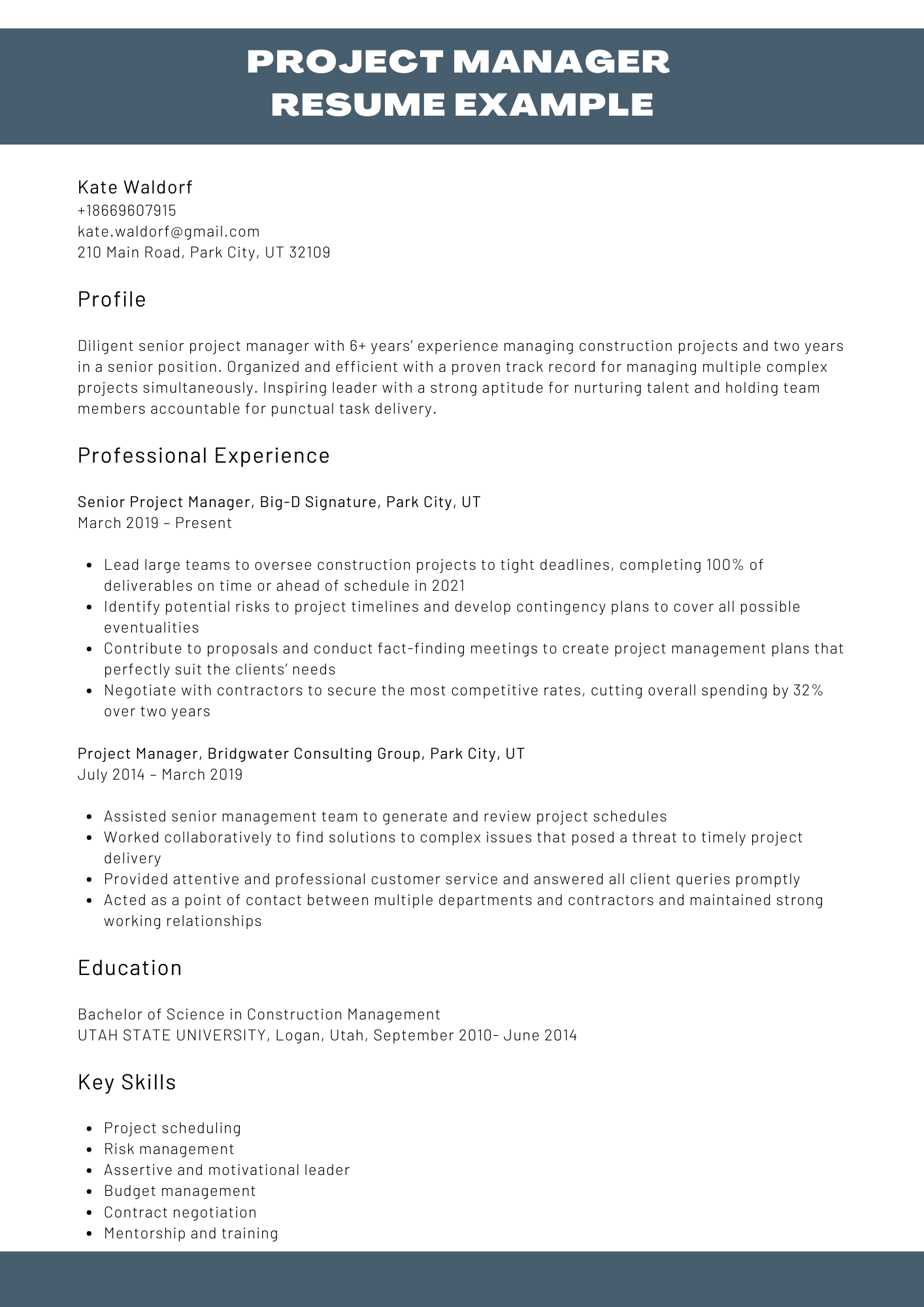 What a Manager Resume Should Focus On
Whenever looking for potential employees, companies try to show what kind of a person they need, what skills and qualities they expect a candidate to exhibit. That is why a manager job description for resume plays a crucial role, and everything should be written with those requirements in mind.
Hopefully, you understand that having a single resume and sending it out to everyone is not an efficient way of securing a job. Rather than hope on chance, you need to customize your resume for each company, and then you will probably not need to send as many copies as you would before.
So, if you already have a certain company you would like to work at, you need to make your intentions perfectly clear. It's also possible to use a manager resume template first and practice first by listing all the necessary information. After all, it's not like you need to have a completely different resume for each company, but things will have to be rearranged or modified to fit that particular job description.
What a Manager Resume Consists of
The structure is quite common for resumes. At the very top, put your name and contacts (a phone number and an email address). Then it's time to work on the first section, a resume objective (if you have no previous experience in manager positions) or a professional summary. Whatever your case is, this is arguably the most important section of your resume. Well, truthfully, they all are important, but if you fail to create a superb objective or summary, no one will read past that. The main difference is that in a summary, you need to bring forward your accomplishments as a manager, and for an objective, you may use your experience outside of work to prove that you are the right choice for the job.
The second section allows you to be more detailed about your previous work experience and achievements which are relevant to a management position. A reverse chronological order is preferable, and you should not only list the functions you performed but also how it was beneficial for a company. Mentioning numbers that show improvements are a major plus.
Don't despair if you don't have any management or other employment history whatsoever. You can recall any relevant cases when you used your leadership skills to guide people or organize something. If you have taken part in any conferences or have any publications, you should list them in a separate section to add weight to your resume.
Education is usually mentioned very briefly, the institution you graduated and your diploma will be enough. Now, let's move on to a section that will tell employers much more of what they want to know.
What Manager Skills Should a Resume Have?
You probably have a lot of useful skills you could list, but since you want to get the job and not to exceed 1 page, you need to be very careful which manager skills your resume will have. And don't forget, you need to tailor it to the job description. Here, however, are some of the skills one can list on a manager resume:
Analytical skills
Leadership skills
Communication skills
Coaching skills
Ability to give useful feedback
Collaborative skills
Reliability
Communications skills
Strategic planning skills
The list could go on. Just keep things truthful and try to support your skills with your achievements in previous sections.
Get the Manager Resume You Deserve
You can use the sample and the tips to create your own resume, but don't rush it if you haven't done it before. And if you have a resume you would like to improve using the new information but are not sure how to do that, you can always rely on the best
resume writing service
, which is Resume101. We will assign a professional resume writer who has successfully created countless resumes for management positions and will do the same for you.
Suggested Reading: