We have everything you need to get your dream job
Professional
writers

24/7
support

Free
revision

Interview
guarantee

On-time
delivery
Launch your career success with our resume service
4 steps to qualified resume
Fill in the order form

Just follow the simple steps of our order form and provide all the needed information.

Attach your current resume

If you do not have one just provide us with your career details and tell us about yourself, we will do the rest!

Submit payment details

We guarantee a 100% security of tour funds and process payments swiftly.

Download your documents

Get your high quality resume.
Our best writers
Peek under the hood of our well-oiled resume writing machine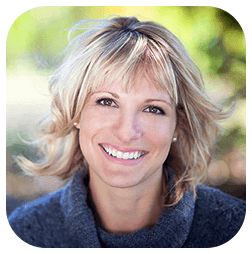 Name: Mary Collins
Age: 35
Education: MBA
I work closely with an HR department and know exactly, what they are looking for in a good resume and cover letter. Over the years I've trained myself to present personal data in the most favorable way. This allows me to craft beautiful resumes, even if there is not enough information about experience or education. I know I can make you look good on paper, but it's your job to look good during the interview.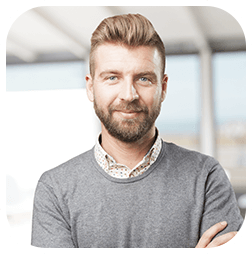 Name: John Nederman
Age: 37
Education: PhD
Writing a resume is a lot like writing a doctoral thesis. You have all the data and need to make it look convincing when you present it. I train my students to do just that to improve their chances of getting good jobs after college. I know that few colleges prepare their students for the pain of job-hunting, so I am glad to help anyone looking for assistance with curriculum vitae or resume.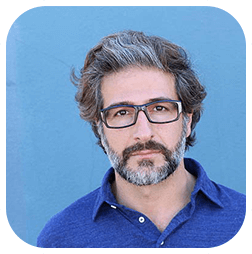 Name: Phil Morris
Age: 32
Education: Master of Science
I had to master the art of writing a resume by trial-and-error. But now I can transform the tangled and unintelligible mess into a clear-cut and concise depiction of your greatest achievements and skills. Let me get my hands on your resume, explain which position you aspire to, and I will create the most impressive resume for you.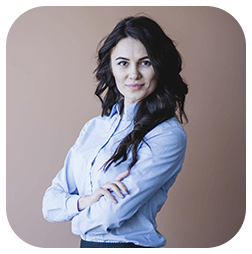 Name: Catherine Sullivan
Age: 29
Education: Master of Arts
Being Humanities fan, I have a way with words. With the right terms, your resume can look professional, sophisticated and extremely convincing. Cover letters are my specialty, as I can let the words run free and paint you in the best light. Let me work my magic on your curriculum vitae, and you won't be able to recognize it.
Student Cover Letter
Writing a cover letter is a struggle for everyone, whether you are fresh out of high school or college or have changed half a dozen workplaces already. With a resume or a full-length CV, there seems to be nothing more you can tell an employer about yourself. You might believe the misleading statistics that promise most of the recruiters never read cover letters, but do you want to take that chance with your dream job? Are you ready to miss a once-in-a-lifetime opportunity because you could not be bothered with cover letter writing?
When it comes to beating ruthless competition, every small detail counts. Even if the HR managers ignore your cover letter, the fact that you took the time to write one will earn extra points for you.
Even writing a cover letter for a teaching job is a challenge and crafting a student cover letter is twice as complicated. With minimal experience and few accomplishments to your name, there isn't much you can put on a resume, and cover letter material is even harder to scrounge up. Before you give up on job hunting altogether, let us remind you of the marvel that the Internet is. With hundreds of human resources professionals on our payroll, we know what a cover letter for a student should include.
Cover Letter for a High School Student
High school graduates have the toughest time of all writing cover letters. When everything you can include in your resume is your high school name, club memberships, and GPA, a cover letter might seem useless. However, it is only redundant if you repeat the same information you have already covered.
Our experts know how to take care of a cover letter for a high school student's first job. If you let them help, you will be surprised how much more convincing and professional your application can sound. With years of HR and recruiting experience on their side, our writers will:
Turn your high school years into a series of achievements that prove your knowledge and skills without a college degree. You won't feel insecure or unsure about your qualification once you realize how much you have already accomplished.
Fine-tune your skill set description to meet the requirements of the job. Our experts will find examples that demonstrate your abilities and show your high school years in the best light.
Make your application sound mature and professional. With our writer's help, you will transform your casual tone into one of a viable candidate ready to take the job requirements and responsibilities seriously.
Depending on your deadline, it will take our writers a few hours or days to craft a job-winning cover letter for a high school student using the information you provide with your order. The more details you include, the more personal and powerful your cover letter will be. Feel free to upload additional files or get in touch with your writer to add extra information.
Cover Letter for a College Student
Compared to high schoolers, college students seem to have an easier job of writing cover letters. On the other hand, with more experience and skills, the task becomes more complicated and confusing. It seems impossible to write a compelling college student cover letter regardless of your major, degree, and GPA. However hard you try to make yourself look good on paper, your application always appears bleak and immature.
Luckily for you, our writers have spent years working in HR departments and recruiting students like you. They know what employers want to see in applicants and can translate your life story into HR-speak. Let them help, and our experts will:
Make your underwhelming GPA score fade into the background. Instead, your cover letter for a college student will capitalize on your extracurricular activities, volunteer work, or creativity to turn you into a perfect candidate for the position.
Tailor the letter to a particular company and position you want to secure. Instead of a generic cover letter filled with meaningless standard phrases, your application will push all the right buttons after our experts distill the essence of the employer's requirements and make most of it.
Complete your application with a compelling call to action. Instead of a basic sign-off, our writers know to include a powerful action-inducing line that will have recruiters calling or emailing you with additional questions or interview invitations.
With many of our secrets out in the open, you might be tempted to put them to use and save your money on a professional cover letter. However, it will take you more than a few tries before you find the right balance between the personal and professional tone, nail the word choice and style to win the hearts and minds of HR managers. Alternatively, you can save yourself the trouble and let our writers help.
Find Reliable Cover Letter Experts with Resume101
Whether you need a high school student cover letter or a college graduate one, Resume101 is the right choice for you. Over the years, we've helped thousands of people leave the vicious circle of job-hunting and land their dream positions.
Our writers
Helped 100,000+ job-seekers, including recent high school and college graduates, take control over their careers
Assisted 90% of our clients in securing their desired positions across all levels of the career ladder
Increased the number of interview invitations by 73% on average and provided our clients with multiple options to choose from
If you want to join their numbers, don't hesitate to order a cover letter. It will take minutes and provide instant results in your employment search. You deserve to get a dream job, so let us help!
Simple Steps to Order a Student Cover Letter
You are going to apply for an internship or want to get employment? Benefit from the assistance of our student cover letter writing service. Use the following detailed guide to get a professionally created student cover letter.
Step 1

At first, you have to fill in an order form and let us know about your career level and the desired package.

Step 2

Tell us about the date, you want to get an order. Even if you've decided to order a student cover letter at the last moment, our paper gurus will work hard to provide it on time. Add some materials that will help us to know more about your personality, interests, and aims. The more info you will tell to our writers, the better.

Step 3

After providing information about yourself, pay for the placed order. You can choose the most convenient method of payment. Our website guarantees that all the financial transactions are secure.

Step 4

Wait till the deadline, and you will receive a notification with the link. Use it and download your ideal student cover letter. Now you see that to place an order on the website is really fast and easy. You won't spend a lot of your precious time asking us for academic assistance. Count on us to write a student cover letter and live your life to the fullest.
Place an order at Resume101 if you:
have no experience in student cover letter
don't know how to write a student cover letter
want a professional student cover letter
don't want to overpay for a student cover letter
Reviews
Our Happy Clients

I gave them half a dozen of pages of ramblings about my previous jobs and education. What I got back was a clean and streamlined account of my experience and skills. Who knew my resume could look so professional?

After graduating from college, I had no idea how to write a resume. I will never regret paying for professional writer's help. Now I'm no longer embarrassed to send out my resume.

The turnaround time was quick and the quality of the CV I ordered was perfect. I will definitely recommend this service to my friends who are struggling with their resumes.

No wonder I never got invited to interviews before I got a high-quality resume from these guys. I had no idea it could look so good.

I was very satisfied with the resume and cover letter I ordered. I already have a few interviews lined up, and I'm sure I will get the job I want.

I was hesitant to pay someone to organize and proofread my resume, but I'm sure glad I did. In a couple of days, it transformed from a jumbled mess into a streamlined professionally written document of which I can be proud.

See all reviews

)

Do you have any questions left?

Enter your phone number, and we will call you back in under 60 seconds