TABLE OF CONTENTS
Whether you actually reside in Canada or not, we would like to suggest to you some Canadian companies to consider when looking for a job. After all, we live in an era of the Internet, and, depending on a job, you can be working for a company with headquarters located on the opposite side of the globe.
There are many factors to be considered when choosing a place to work at, but it's much easier to make a decision if you narrow the search to the top Canadian companies. If you haven't thought about applying for a job in any of them before, then it's still not too late. Aim for the best experience you can get, as you can always settle for some local and lesser-known employers.
By applying for a job with Canada's top 100 employers, however, you open yourself a door to some great benefits and valuable experience. Even if it turns out to be not the perfect place for you and you decide you don't want to work there for the rest of your life, or even for a few years, you still get a respectable company in your employment history the next time you send out your resume.
For your convenience, we are listing some of the best companies to work for in Canada below, explaining what they specialize in and what their employees have to say about their experience working there. It's up to you how to use this list of Canadian companies and choose between them if there are several that fit your expectations of a perfect place to work.
Resume101, however, can help you with the application documents for any of these companies. So, if you do find some of these best places to work in Canada attractive and would like to increase your chances of being considered for a job, don't hesitate and provide us with the details.
Lululemon Company
Overview
lululemon athletica, as the company prefers to write its name, is a Canadian retailer of athletic apparel for women and men. According to the lululemon website, the company was founded in 1998 in Vancouver as a design and yoga studio in one but became a standalone store two years later. Nowadays, there are over 400 lululemon stores all over the world, on different continents, selling clothes, underwear, shoes, bags, and accessories for all kinds of sweat-related activities, such as yoga, training, running, swimming, office/travel/commute, etc.
lululemon employs over 15 thousand people, and its yearly revenue exceeds $3 billion. There are, as usual, several reasons for such huge success. One of them is the way the company presents itself and communicates with its customers. Ever since its inception, the company was meant to be more than a store for selling athletic gear, its founders aspired to create a community with healthy living, and particularly yoga at its core.
Achievements
lululemon actively uses social media for marketing and promoting its products, as well as contributing to that community of healthy-oriented people and sharing various relevant information. You can follow lululemon Twitter account and join 1 million people who already do, as well as join it on Facebook (2 mln), Instagram (almost 3 mln) or YouTube for inspiring videos, community news, yoga and training tutorials.
Now, let's move on to one of the most crucial parts of this brief lululemon review, which is feedback from people who are or have been working there. The company has a high rating on Glassdoor, which is based on 1.8 thousand reviews and constitutes 4.1. It was even listed among Glassdoor's top companies to work for 3 years in a row, starting at #38 in 2017 and getting to #9 in 2019 in the USA list, and earning #6 in Canada's top 25 in 2018.
Pros and Cons
82% of lululemon current and past employees would recommend the company to a friend. The most common advantages of working at lululemon seem to be a fun work environment and amazing working culture. Many reviewers also compliment on the personal development and wonderful work/life balance. lululemon also pays for its employees' fitness classes and offers great discounts (up to 40%) on its products.
It all seems like a dream workplace for people who are into fitness and are looking for more than a job. However, that is also the most pointed out disadvantage of working at lululemon that reviewers bring up. Some say it all reminds a cult, and those who are willing to play along and commit will be favored and feel fine. Others might feel ostracized and not at all comfortable.
So, that is something to consider, but people also write that they made some great friends there despite having trouble fitting into the company's perfect image. Besides, those are mostly comments from people working at the stores, so it may be only the positives at other job positions. To see the lululemon hiring options, head to their website. There, you can learn more about lululemon store jobs, distribution jobs, call centre jobs, store support centre jobs, and more.
Air Canada
Overview
Air Canada is the largest Canadian airline in terms of its fleet size and the number of passengers carried, and it's among the 20 largest airlines in the world. According to the Air Canada Wiki page, it flew 48 million passengers in 2017. That year is notable because it was the 80th anniversary of the company, which was known as Trans-Canada Airlines until 1965.
Today, Air Canada offers transportation to more than 200 destinations worldwide with the number slowly growing, and thus, the chances of getting an Air Canada job increase as well. The Air Canada Wikipedia page shows that in 2018, the number of its employees exceeded 30 thousand, and the yearly revenue constituted 18 billion CAD.


Achievements
That should be enough for an introduction of the company, now to the part of our Air Canada review which interests jobseekers the most. Apparently, the company could not have succeeded without its devoted employees, so it must be creating some great working conditions for them. This seems to be so according to it being listed among the Montreal's Top Employers 2014 and more recently in Canada's Top 100 Employers 2019.
But we're more interested in what employees themselves say about the experience, and that's what we will check on the Air Canada Glassdoor page. So, the rating of 3.5 explains why it didn't get to be listed among the top Canadian companies in this platform's list. 61% of reviewers would recommend it to a friend, which is, of course, more than a half, but not that impressive.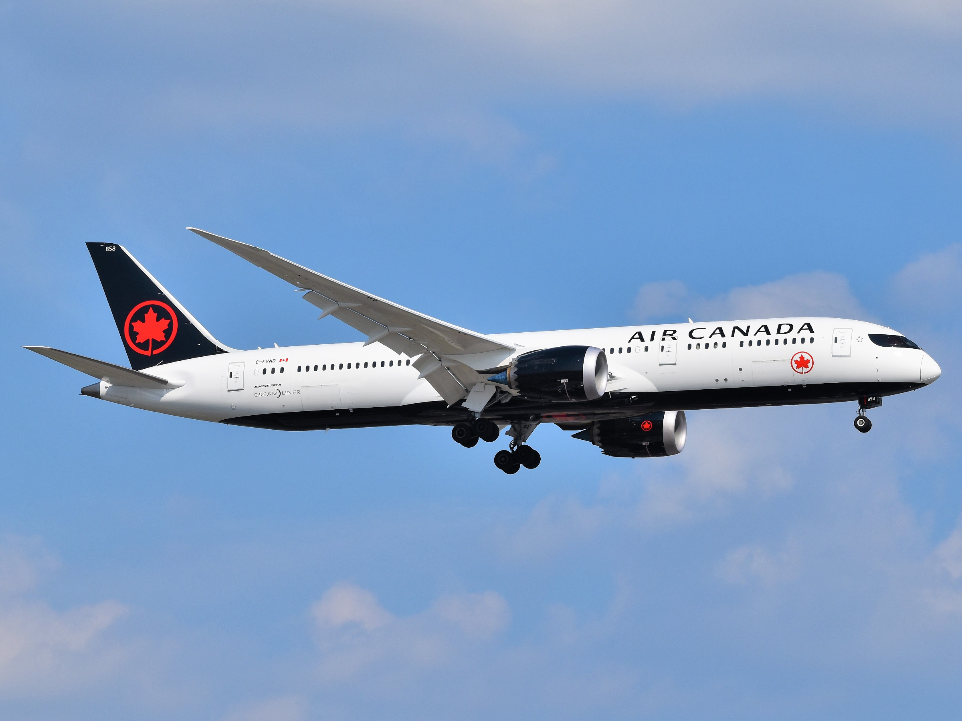 Pros and Cons
Now, we checked the reviews to see what the employees say about Air Canada, specifically the positive and negative aspects of working for this airline company. As with some of the best airline companies, many of Air Canada employees appreciate travel benefits, which mean that they and their family members can get tickets at significantly reduced prices, almost free, as some of them state, allowing traveling more and exploring new locations in their free-of-work days. This perk, as usual, comes with discounts on car rentals, hotels, vacation packages, and tour operators.
Among other positive sides of working at Air Canada, reviewers also mention such benefits as health and dental benefit plans, a retirement plan, and profit sharing.
Considering the company's Glassdoor rating, it's especially interesting to see what Air Canada employees complain about the most. A considerable number of reviewers point out low pay, especially for the first few years of employment, and long hours. The longer shifts happen during cancellations, but that is probably something to be expected if you get hired to an airport. Of course, that would be tolerable if employees were content with their wages, management, and clear development prospects. The latter also don't always seem to be possible because of favoritism and nepotism.
Despite such specific and numerous complaints, we should not ignore all the people who find working for Air Canada great and full of positive aspects. Perhaps, as with all large companies, that depends a lot on your job position and location.
Shopify Company
Overview
Shopify is a Canadian cloud-based e-commerce platform for businesses, mostly varying from small to medium-sized. If that didn't quite answer the question "What is Shopify?" for you, let's look at its history, and it will become much easier to understand the essence of this globally-recognized company.
Although Shopify itself was launched in 2006, its story begins two years prior that with only two guys who wanted to open a store for selling snowboarding equipment. They did not want to do it on the existing marketplaces but rather create their own brand, Snowdevil, which would be associated with the products it sold. There was no proper tool to do it quickly and conveniently, so one of the founders, Tobias Lütke, built the Snowdevil online store the way they wanted it to be.
Launching Shopify
It soon became apparent that other store runners faced a similar problem, and there was a need for a comfortable platform where anyone could build their own online retail store using the available tools. Shopify became that platform, and it now has a number of other tools and features, but its true purpose remains the same. You can create your own brand and start selling products, buy an existing online store, or build one for sale. Perhaps, you will succeed as a store creator or owner, so in that case, the rest of our Shopify review will be of little use to you.
One thing is certain, Lütke and his colleagues hit a gold mine with Shopify, allowing it to grow to what is currently the world-known company with over 4 thousand employees and 800 thousand active stores. The revenue exceeds $500 million, and it has been named #6 in Glassdoor's 2019 Best Places to Work for in Canada.
Pros and Cons
Shopify Glassdoor reviews from its employees have lined out such pros as the ability to work remotely, great benefits, nice working environment, and great people. As for the things Shopify experts were not happy with, they include high demands from Gurus as they are called in the company, making it difficult to deal with all the tasks at hand and having to work for multiple hours without breaks.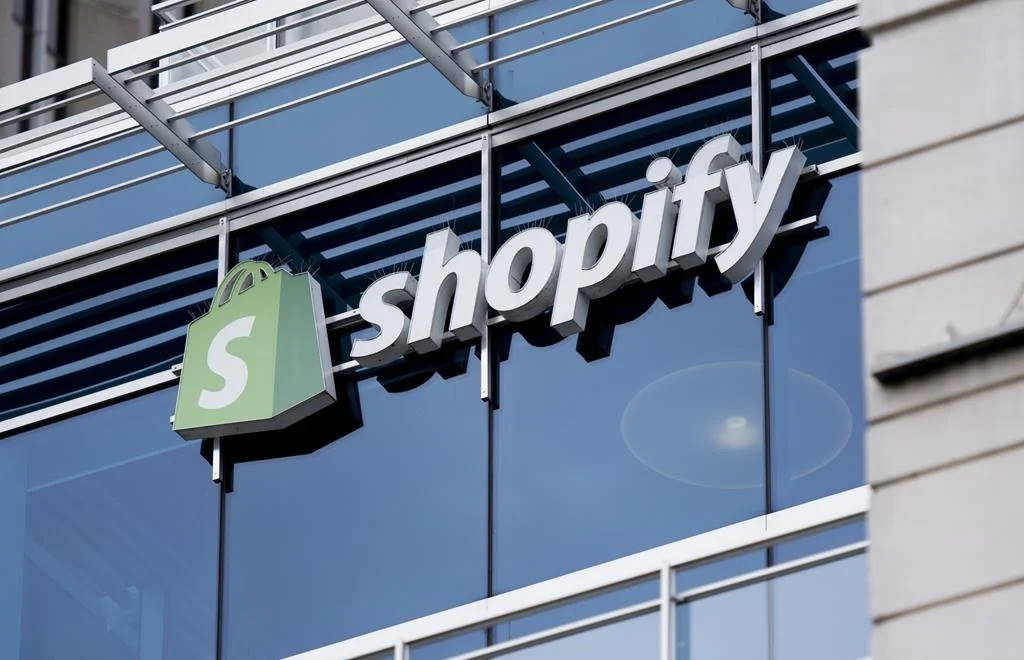 Anyway, the prevailing number of positive reviews and a high rating on Glassdoor suggest that pursuing Shopify careers may be a very good decision. Check the website for available positions and locations, which include such options for Canadians as Toronto, Montreal, Vancouver, or remote.
Manulife Company
Overview
Manulife is an insurance company providing financial services worldwide. It's Canada's largest insurance company and the world's 28th largest fund manager. Originally named The Manufacturers Life Insurance Company when it was founded in 1887, Manulife changed its legal form over the years and is now a public company with headquarters in Toronto. It also operates in the U.S. as John Hancock.
Providing services to over 28 million customers all over the world, Manulife has a yearly revenue of more than 50 billion CAD. If you would like to join this company and provide financial advice, insurance services, as well as help its customers manage their wealth and assets, the following part of our Manulife review will be dedicated to its employees' feedback.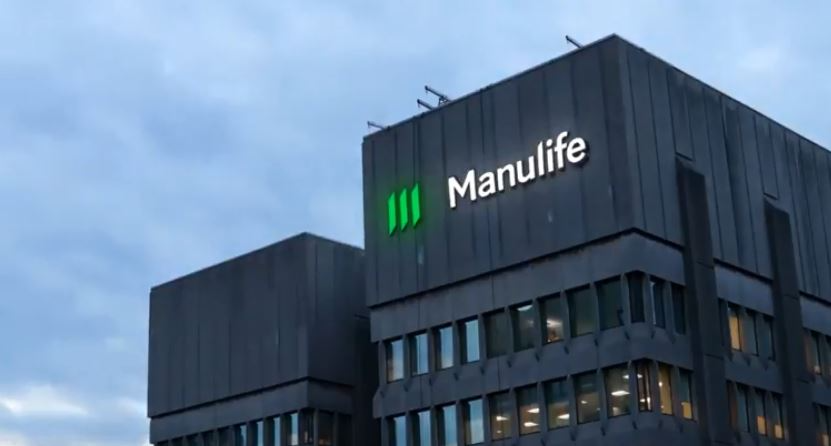 Achievements
Considering the company's staff of over 34 thousand employees, there are lots of Manulife careers you could pursue, not necessarily having to do anything with finances or insurance if those are not your specialty.  And while such a variety of jobs and locations will undoubtedly influence some individual Manulife reviews by its employees, the company was named among Canada's 2019 Best Employers, according to Forbes.
Manulife Glassdoor rating didn't let it get onto this platform's list of the best places to work for, as it's only 3.5 out of 5 stars. Yet, it is still a good value, especially beside 72% of the company's employees who would recommend it to their friends. Now, what can Manulife Canada-based prospective employees expect in terms of pros and cons?
Pros and Cons
Most reviewers praise Manulife for the flexibility which comes with a chance to work from home, maintaining a good work-life balance. A considerable amount of positive feedback is also dedicated to a fantastic working environment and excellent colleagues. Finally, people point out good benefits and health insurance provided by Manulife.
As for the negative impressions, they concentrate on the necessity to work long hours and the difficulty to establish a healthy work-life balance for certain groups of the company employees. Some people complain about the salary not being competitive and the work being quite tedious at times. Well, it seems it largely depends on the job you choose.
Getting to an Interview
There are a few hundred positions available on the site for Canadians, so whatever you pick, make some research and prepare the questions you would like to ask during an interview. Which is, according to Glassdoor feedback, pretty average in its difficulty. Almost 70% of people who went through an interview marked it as a positive experience, with 20% being neutral about it and only 10% finding it negative.
Half of all of these people applied online, so you are just a few clicks away from what could be one of the best experiences in your career. You could become a valuable addition to the team, whether you choose a job related to finance, advanced analytics, IT, human resources, marketing, customer support, risk management, actuarial, or some other department.
Intact Insurance Company
Overview
Intact is Canada's largest provider of auto, home, and business insurance. It has been initially founded in 1809 under the name Halifax Fire Insurance Association and has become the company it is now after a series of acquisitions and a few name changes. The last one happened in 2009 when it was renamed from ING Canada and became Intact Insurance.
The company employs over 12 thousand people and provides its services to more than four million consumers. Its yearly revenue ranges somewhere between 5 and 10 billion USD, and it has been featured among the best employers in Canada over the last few years. The one that interests us the most in this Intact Insurance review is the Glassdoor's Best Places to Work according to the companies' employees.
Intact Glassdoor rating at the time of compiling the list allowed the company to land on the 9th place in the top 25 employers for Canadians. It has since gone down, but with 3.8 stars out of a total of 5 and almost half a thousand reviews, Intact still has a positive rating. 77% percent of its employees who left feedback on Glassdoor marked the company as worthy of being recommended to a friend.
Pros and Cons
And now it's time to see what people holding Intact Insurance jobs can single out as absolute advantages of this company and what makes them see it in an unflattering spotlight. Among the favorite aspects of working at Intact are attractive benefits, pleasant culture, and discounts on insurance. Other positive aspects are represented by the great people and prosperous working environment.
Now, the negative moments spoiling the experience of some of the Intact employees include low wages with no apparent opportunity to get promoted and earn the money fit to a person's level of skills. People also call out the company for not hiring a sufficient number of employees, resulting in heavy workloads for the existing ones, making it impossible for them to have a satisfying work-life balance and constantly feeling under pressure.
Applying for a Job
As we can clearly see, there are no perfect companies where everyone would be completely happy with everything. And at times, even the best-rated employers do make mistakes, letting their employees feel like their work is underappreciated. However, statistics still show that Intact careers are among the best you can aim for. Your own experience will depend on many factors, though, and one of them is being able to examine the available job positions, learn about its particulars from current and previous employees, and assess how well that opening suits your expectations and abilities.
Bell Canada Enterprises
Overview
Bell Canada Enterprises, which is also called Bell, is a Canadian telecommunications company. It was founded in 1880 in Montreal by Charles Fleetford Sise. Bell is incumbent local exchange carrier for telephone and internet services in Canada. It's the largest company which provides broadband communications network and services across the country.
Bell Canada Internet is the most popular company's product both for consumers and business partners. Bell Canada offers all kinds of communications and business services such as Fibe TV and Fibe Internet, Connected Home services and home phone in 7 provinces.
What is more, BCE is expanding wireless network infrastructure with annual capital investments of approximately $4 billion.
Achievements
Bell Canada Enterprises is focused on innovations to stay highly productive in every business segment. They do their best to increase cost efficiency in their delivery of network and improve service level both for consumers and business customers. BCE provides an all-fiber connection to over 4,6 million homes and businesses in Atlantic Canada, Quebec, Ontario, and Manitoba.
Also, Bell Canada Enterprises was the first Canadian wireless carrier to achieve 1 Gigabit per second (Gbps) mobile speeds in 2018.
What is more, BCE is making intensive preparations for 5G to be the first to provide the fastest next-level wireless connection in Canada. We decided to include Bell Canada review to our best Canadian companies list due to the support of the government. The high quality and reliability of Bell's broadband networks were confirmed during the G7 Summit in Quebec's Charlevoix region. The federal government ordered to develop a plan of fiber and wireless networks expanding in less than a year to follow all communication requirements of officials, security, and international media support.
Pros and Cons
The first reason to apply one of Bell Canada careers is their high reliability. Bell Health & Safety policy explains that the health and safety of their employees, consumers, and business partners is an absolute priority. BCE pays much attention to create safe working conditions and minimize possible injuries.
The next benefit is the regular training. Employees train to get the necessary safety skills and knowledge. They also believe that the mental health of every team member is the only key to reach success.
In addition to this, Bell Canada Enterprises is an environmentally friendly company. They always work on improving energy efficiency with investments in renewable energy sources developing. Such successful projects completed by BCE as Zoar solar power in Labrador are called to improve network reliability and reduce energy costs and greenhouse gas emissions.
Visit the official website of Bell Canada Enterprises to find more information about the values and employment.
What is Boston Consulting Group? 
Boston Consulting Group was the pioneer in business strategy since 1963. Founded by Bruce Henderson, this consulting company has offices in more than 50 countries and offers job for over 18,500 employees with offices in more than 90 cities across the globe. Thanks to the strong culture anchored in a clear set of values, Boston Consulting Group reviews confirm the high level of professionalism.
Boston Consulting Group Values & Work
They believe in the power of excellent human resources, and it's their key to success. Boston Consulting Group wiki tells more about their performance. Dozens of data scientists, venture architects, engineers, human-centric designers, and many other specialists work besides management consultants. Such attention to the details helps to achieve high-level of performance. Boston Consulting Group has many specialized departments to reach maximum performance. BCG hires talented experts in advanced analytics and data science department, IT implementation, and risk management team. You can find more information about their specialized teams and departments on the BCG website.
Boston Consulting Group Review
Boston Consulting Group makes a great effort to keep the highest positions in business consulting around the world. With $7.5 billion revenue and excellent reputation among partners, Boston Consulting Group takes the 5th place at the Glassdoor rating. Visit the official website to get more information about Boston Consulting Group jobs. With 56 years of experience in business and strong motivation to be the best, BCG should be commended.
Getting Hired to the Job You Got Your Eye On
It won't be surprising if you actually got interested in one or even a few of these top companies in Canada. Even if you may not specialize in its main line of business, you may want to embrace its corporate culture or simply enjoy a good salary and great benefits. And that is possible with large companies like these since they have various job openings all the time, some of the locations may even be very close to where you live. Or, perhaps, you are interested in working there remotely if the job allows it. Then there is nothing stopping you from applying, especially since it can be done online.
But to be noticed by these best companies to work for Canada-based citizens, you have to really distinguish yourself from the competition, which will undoubtedly be very strong. For this purpose, your application documents must be really something, catching an eye of an employer who would then invite you to an interview, where you will rely on completely other ways of convincing that you are the one for the job should you still be interested in it.
If you are not sure your resume, cover letter, or CV will do the job and don't want to waste your shot, you can send it to us for review and improvement. If you have none or would like to get a new version of either of these documents, we can write them for you from scratch. 
Once you place an order, provide the job description, and all the necessary information about yourself, our writers will prepare a proper application paper for you. So, see which option is the right one for you and contact us at Resume101 as soon as possible while that job opening is still available.
Suggested Reading: